Bicycling / Cycling in Angkor Wat, Siem Reap, Cambodia
Dry period:
November to May
Rainy period:
June to October
Level:
All skill levels / tailor made tours
Northern Cambodia is probably the most known part of the country, due to the magnificent Angkor Wat archaeological site. Cambodia, and particularly the region surrounding the famous temples, is a nice suggestion for outdoor activities and especially for cycling fans.
The characteristics of the country are largely determined by the strong and long rainy season, creating a humid and warm climate and shaping paths and trails among rainforests and the jungle. The local schools have created a very impressive circuit network throughout the country, satisfying all ability levels of bicycling athletes.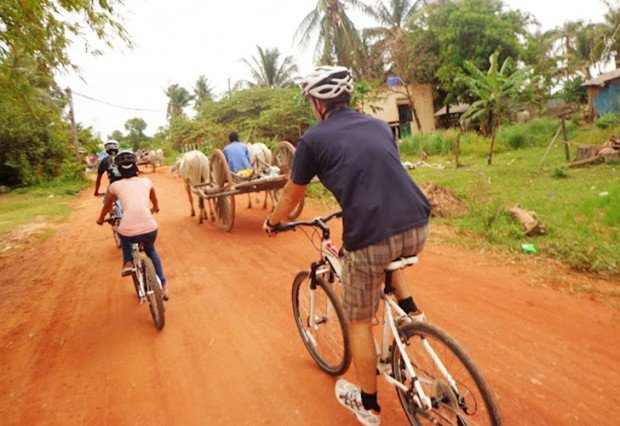 The fans, except the scheduled itineraries, can design their own tour depending on difficulty level and type of excursion. Very popular tour, but also demanding, is the one including trails within the borders of Cambodia, Thai and Vietnam. For the less adventurous, fine routes are crossing the two national parks, the Cardamon mountains and the Phnom Kulen. The good tracked paths offer workable itineraries for all skill levels in the wild Cambodian countryside.
Keep in mind not to follow uncertified trails, avoiding the risk of numerous landmines in the territory. The local schools and instructors are well informed about the clean areas and safe paths.