ABOUT THE SPOT
RELEVANT ACTIVITIES & OFFERS
Backpacking / Trekking in Mt Somers Track, Methven, Canterbury New Zealand
Methven is a small town in Canterbury region of the South Island. It is only 1.5 h drive at the west of Christchurch, the second largest city of New Zealand and is situated close to Mount Hutt, in the heart of Southern Alps.
Methven has hot and dry summers, with temperatures that can reach up to 30°C/86°F, and cold winters with frequent snowfalls in the surrounding mountains. Although during summer it remains a relaxed and uncrowded town, during winter it is converted to a tourist attraction due to the nearby ski fields. One of the best and most challenging ways to explore the wider area of Methven is trekking.
Mt Somers Track is a popular destination among trekkers. It is a 1-2 days circuit track around the mountain and offers a huge variety of smaller tracks and trails in-between. Grasp the unique opportunity to pass by rivers and waterfalls, cross beech forests and valleys, enjoy the truly breathtaking view of the surrounding mountains and experience the wild nature.
Note: Pinnacles and Woolshed Creek Huts are two camping sites on the Track. Camping is permitted next to the huts. For accommodation information check with the official DOC website. Bookings are essential.
Relevant activites based in
New Zealand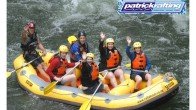 Rafting & Outdoor activities, North Island
/
Kaituna River, New Zealand, North Island
Winter/Spring 2016-2017
Oceania/South America/Europe
January – NEW ZEALAND
River Rafting Tour Class III / IV / V & outdoor experiences on Kaituna River.
Not an expedition. 21 Days – air travel not included.
+ More