ABOUT THE SPOT
RELEVANT ACTIVITIES & OFFERS
Surfing in Chickens, North Male, Maldives
Best Period:
March-November
/
SUBMITTED BY:
Surfinn Kandi Hibaru Safari & Boat Charter 
The Republic of the Maldives or Maldives is an island nation, consisting of twenty six atolls. These coral islands of superb natural beauty lie in the Indian Ocean and are considered part of Southern Asia. Maldives enjoy a tropical climate, with temperatures around 30 °C/86 °F all year round. However, there is a rainy season, the southwest monsoon that lasts from May till November and brings strong winds and storms. Maldives is an idyllic paradise that welcomes visitors from all over the world, promising unforgettable holiday experiences!
For those seeking watersport adventures, Maldives is the place to be! It is becoming an increasingly popular surf destination, offering some of the best waves in the world. Chickens is a well known surf site that is situated on the North Male atoll. It is an exposed beach and reef break that has reliable surf.
The swell size starts working at 1-1.5 m/3-5 ft and holds up to 3 m/10 ft. In addition, the best tide position is all tides and the ideal tide movement is rising and falling tides. Offshore winds blow from the south and the ideal swell direction is from the south and southwest. Furthermore, the break provides regional classic waves with left hand directions. At summer the wind blows onshore 44%, at autumn it blows 46%, at winter 36% and at spring 51%.
Note that specialized surf companies organize boat trips in the area, allowing surfers to experience many different surf breaks on the same day. Last but not least, Chickens is suitable for experienced surfers. So, if you love surfing, Maldives guarantee memorable moments!!!
Relevant activites based in
Maldives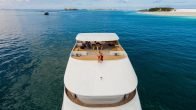 Scuba Diving Liveaboards, Maldives
Best of Maldives: Atolls visited / North Male, South Male, Meemu, Thaa, Felidhoo
Best of Southern Atoll; Male to Down South: Atolls visited / North Male, South Male , Vaavu, North Ari, Meemu, Thaa, Laamu, Gaafu Alif. Foamulah, Addu Atoll
Best of Southern Atoll; Down South to Male: Atolls visited / Addu Atoll, Foamulah, Gaafu Alif, Laamu, Thaa, Meemu, Vaavu, South Male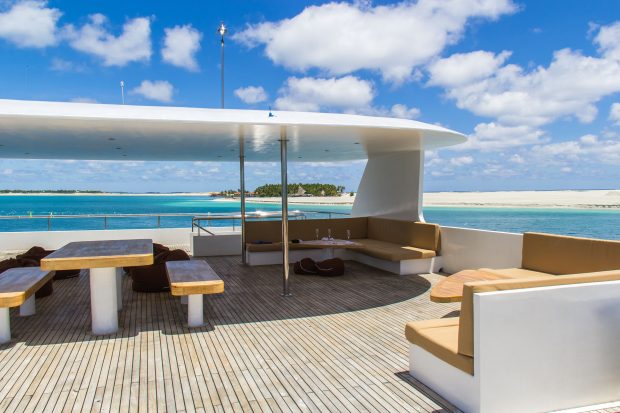 Airport "meet-and-greet" with transfers to and from the airport but note noon on arrival and departure days only
Accommodation in air-conditioned cabins, en-suite bathroom (hot water), room service and towels
Full Board Meals: breakfast, lunch and dinner served as a buffet
5L bottle water per person and per day, desalinated water, tea and coffee available 24 hrs
17 dives per week (1 night dive); Note: dive restriction applies for flying time
Diving equipment: 12 lit Aluminum DIN/INT, escorting diving, boat, lead belts, instructor and experienced local dive guide (Padi)
Other additions include:
– Sightseeing and shopping in the capital city of Male on the last evening
– Use of fishing gear— local-style including fishing line, hook, weight and baits
– 1 island visit + 1 beach dinner depending on weather conditions and availability
Prices are in United States Dollars calculated per person and night in twin/ double share accommodation. Non diver discounts apply
Please contact us for Single occupancy and Charter rates
For down south additional surcharges & domestic air transfer costs will apply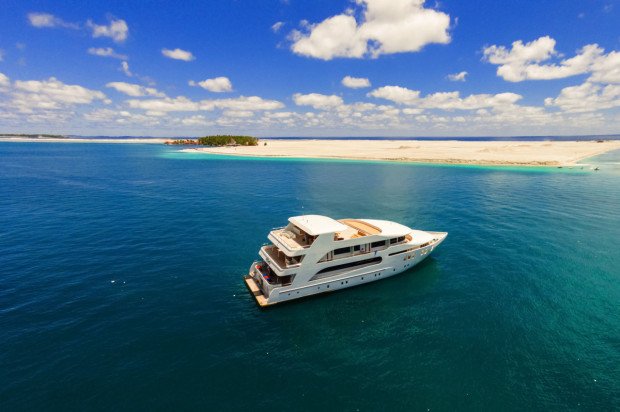 Best of Maldives (8D/7N): Dec 11-Jan 07 / $1988-Standard / $2184-Ocean View / $2506-Deluxe
Best of Maldives (8D/7N): Jan 08-Jan 29 / $2016-Standard / $2212-Ocean View / $2562-Deluxe
Best of Maldives (8D/7N): Jan 29-Feb 05 / $2114-Standard / $2340-Ocean View / $2682-Deluxe
Best of Maldives (8D/7N): Feb 05-Feb 12 / $2240-Standard / $2457-Ocean View / $2814-Deluxe
Best of Maldives (8D/7N): Feb 05-Feb 12 / $2240-Standard / $2457-Ocean View / $2814-Deluxe
Best of Southern Atoll (11D/10N): Feb 12-Mar 25 / $3200-Standard / $3510-Ocean View / $4020-Deluxe
Best of Maldives (8D/7N): Mar 26-Apr 30 / $2240-Standard / $2457-Ocean View / $2814-Deluxe
Best of Maldives (8D/7N): Apr 30-Jun 04 / $1827-Standard / $2009-Ocean View / $2310-Deluxe
Best of Maldives (8D/7N): Jul 16-Oct 01 / $1862-Standard / $2044-Ocean View / $2366-Deluxe
Best of Maldives (8D/7N): Oct 01-Dec 31 / $2016-Standard / $2212-Ocean View / $2562-Deluxe
+ More
Dec 11-Jan 07 / $1988-Standard / $2184-Ocean View / $2506-Deluxe