ABOUT THE SPOT
RELEVANT ACTIVITIES & OFFERS
Snow Shoeing in Vall de Nuria, Girona, Catalonia Spain
Lowest altitude :
1964 m/6443 ft
Highest altitude :
2252 m/7388 ft
The mountain resort of Vall de Nuria is located in the Eastern Pyrenees of the municipality of Queralbs. There is no road leading there, only by train or the old footpath - mule track. Enjoy the spectacular mountain landscape using an unusual transport, the rack railway.
Vall de Nuria (The Valley of Núria) is a south opening valley, coming down from the crest of the Pyrenees within the municipality of Queralbs. According to legends, Saint Giles hid in a nearby cave a holy image of the Virgin.Vall de Nuria ski resort is accessible by the rack railway, or by foot.
Temperatures vary from 8°C/46.40°F to 24°C/75.20°F with January being the coldest month. Lowest altitude is at 1964 m/6443 ft and highest is at 2252 m/7388 ft. Many snow shoeing enthusiasts meet at the resort, so it's a great chance to plan trips to the surrounding area. At the past, it was part of 2010 Penedes center snowshow racing.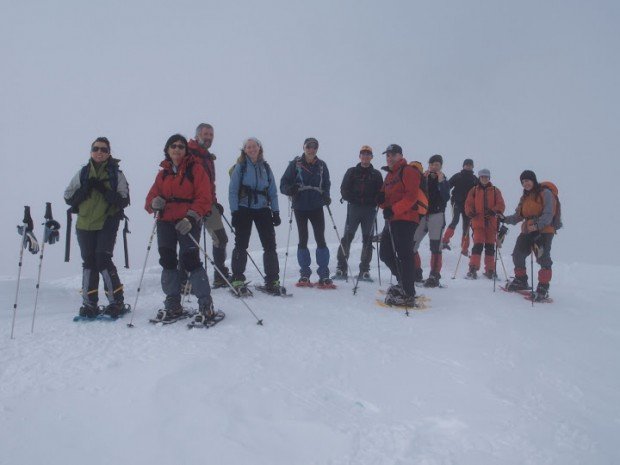 At Nuria, there are 7.6 km/4 mi of skiing area, with 6.6 km/4 mi of guaranteed snow coverage, due to its 88 cannons. There is one snow shoeing trail at the bottom of the resort, but this is the perfect starting spot for nearby trips. A moderate 3 hour trail you can simulate with, is the forth round of the seventh Catalan circuit, a 8 km/4 mi trail with maximum elevation at 2700 m/8858 ft, 700 m/2296 ft of elevation gain. Another trail to simulate is the Racquet Mountain Center circuit. About 2.30 mins into the mountain, a total of  7 km/4 mi trail with maximum elevation of 2590 m/8497 ft with 620 m/2034 ft of elevation gain.
You can move around the resort on two button lifts, one chairlift, one cable car and one magic carpet. At the resort, you can find a variety of services like picnic zones, children play park area, exhibitions, a sanctuary, restaurants and cafes. Visit the local club, meet snow shoeing fans and plan trails in the area. Bring your own or hire your equipment from nearby stores.
Relevant activites based in
Spain