Cross Country International 507 Extremo, Panama
Sept 6 - Sept 7
09:30 in UTC-05
Cross country quad biking and UTV race in Panama
Disciplines:
Quad bikes 4X4 , 4X2, UTV (side by side)
Located in the southern part of the Central American Nations, Panama, is an amazing country with coastlines on both the North Pacific Ocean and the Caribbean Sea. Favored with tropical rain forests and tropical climate, Panama is a great destination for the nature enthusiasts and hosts several events and outdoor activities.
Cross Country International  is a cross country quad biking and UTV (side by side) organized for the first time by 507 Extremo . Starting on the 6th of September, the race will be held for two days within the facilities of Nitro City Panama resort.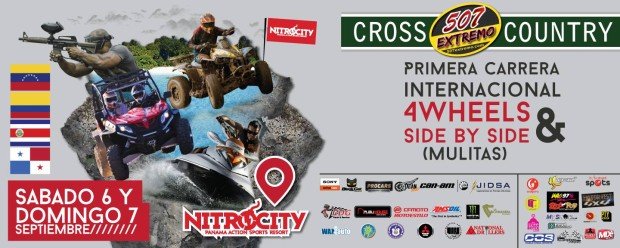 The track includes a variety of obstacles in a closed loop, where quad bike and UTV drivers will have to overcome. Races include time trials, lots of mud, lots of fun and major awards. Open to all skill levels and ages, this is a unique event, no one should miss. But there is more to it than just the quad bike race.. Right next to the track facilities, there will also be an open paintball field for everyone to play as well as a jet ski show by the sea.
For those who wish to participate in the quad race, the inscription is set at 50$
For visitors, entrance fee is up to them as the amount collected will be donated to a foundation against cancer.
For more info and registrations, click here.
See you at the race track!
VIDEOS (2)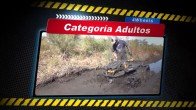 1:30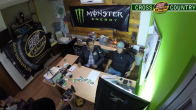 4:39