ABOUT THE SPOT
RELEVANT ACTIVITIES & OFFERS
Wind Surfing in Papikinou Beach, Milos Island, Aegean Islands Greece
Aproppriate period:
June, July and August
Milos is a breathtaking island in the Aegean Sea, just in the north of the Cretan Sea. It is the southwesternmost island in the Cyclades group. This volcanic island is popular for the statue of Aphrodite (currently hosted by the Louvre Museum and for statues of the Greek god Asclepius (currently hosted by the British Museum).
Milos is the place where adventure and tranquility can be greatly combined with. Thanks to its natural and marine beauty, friendly atmosphere and plethora options of entertainment, Milos hosts many visitors from every corner of the earth, every year.
In a place composed of more than 70 beaches, you can't miss to enjoy yourself in the exciting activity of windsurfing. For this activity, Papikinou Beach is considered as one of the most suitable beaches. It is a huge beach stretching on the left of Adamas. Papikinou Beach provides windsurfing enthusiasts  with crystal clear shallow waters and perfect wind conditions. June, July, August and September are the best months for practicing this activity.
If you are lucky and find yourself on the island during July and August, when the meltemi wind blows, there is no doubt that you will have an extraordinary experience. On the spot, you will find windsurfing schools that will teach you how to exercise this activity without fear and provides you with the appropriate gear.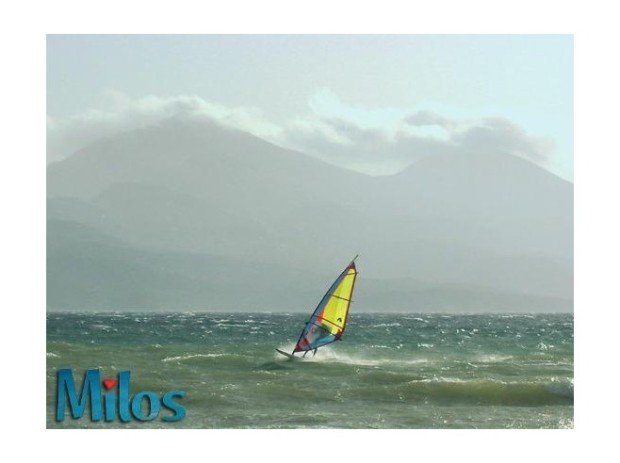 When it's time for the the sun to go down, you can have a walk at the picturesque Plaka. As far as the eye can see, immerse yourself with this stunning view that only this place can offer you.
Relevant activites based in
Greece