Bodyboarding
SUP
Surfing
/
Porto da Cruz, Madeira, Portugal
ADD YOUR SCHOOL
---
INFORMATION
Our School is located in the small  village  of  Porto da Cruz. The town has two wonderful black sandy beaches, ideal to learn and improve how to surf. We offer an amazing surf experience, we aim at quality service for all those who want to start surfing or even just have a surf experience, and for all those who have already started their practice and wish to improve their technique.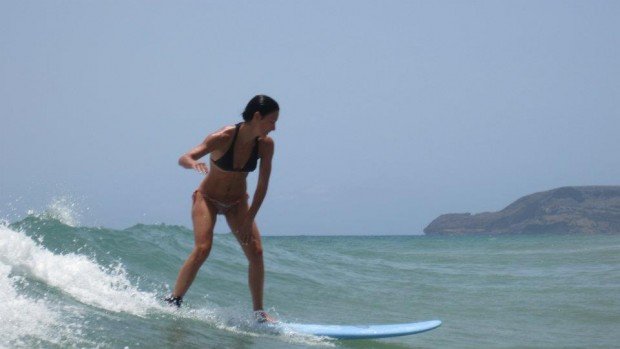 The pedagogical model comprehends the involvement of the student with the different weather conditions, the environment, knowledge of the tides, safety measures, knowledge of technical equipment, and surely surfing techniques.
The school is certified by the Portuguese Surfing Federation and we have several instructors and monitors with many years of experience and practice in the sport.
The school  has its own facilities with changing room and lockers, located on the beach and you can take a fresh water shower in the end of the session.
The classes last 2 hours and include all the technical material (board and wetsuit), transfer from/to Funchal, insurance and are accompanied by free photos and in the end photo analysis of the surf session, allowing us to register the student's progress in each class. Each instructor will have only up to 6 students maximum in order to better support them.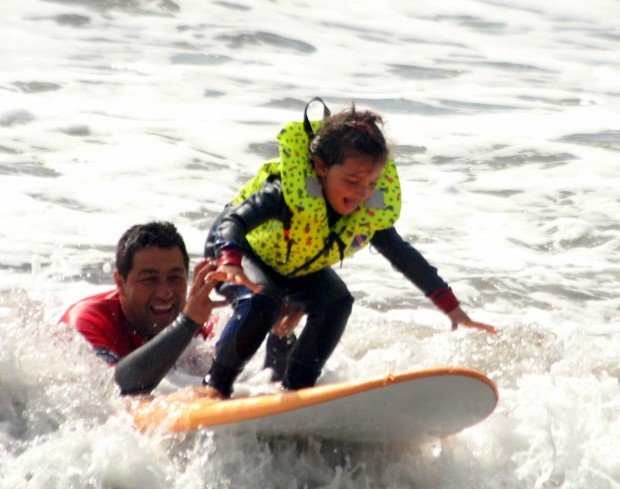 We provide several packages to our customers from one time lesson, to short courses. We have available packages combining accommodation in Hotel Vila Bela and surf lessons. You can also rent surfboards and wetsuits. You can choose among dozens of available surfboards and wetsuits, we have the right one for you.
Visit us and experience this fantastic sport!
IT WILL ALWAYS BE A GREAT EXPERIENCE!!!
---
Surfing lessons, Porto da Cruz
/
Madeira, Porto da Cruz, Portugal
Surf Lesson: Lesson (90 mins), Surfboard, Wetsuit/Lycra, Transfer, Insurance 60€
3 Day Course: Lesson (90 mins), Surfboard, Wetsuit/Lycra, Transfer, Insurance 150€
5 Day Course: Lesson (90 mins), Surfboard, Wetsuit/Lycra, Transfer, Insurance 225€
Private Lesson 100€
+ More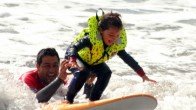 Bodyboarding lessons, Porto da Cruz
/
Madeira, Porto da Cruz, Portugal
Bodyboarding Lesson: Lesson (90 mins), Bodyboard, Wetsuit/Lycra, Transfer, Insurance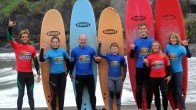 Rentals ( Surfboard, Wetsuit, Bodyboard, SUP board ), Porto da Cruz
/
Madeira, Porto da Cruz, Portugal
Surfboard: 25€/1/2 day - 30€/1 day - 80€/3 days - 110€/5 days - 140€/1 week
Wetsuit: 15€/1/2 day - 20€/1 day - 45€/3 days - 55€/5 days - 70€/1 week
Surfboard + Wetsuit: 35€/1/2 day - 40€/1 day - 110€/3 days - 155€/5 days - 190€/1 week
Bodyboard: 15€/1/2 day - 20€/1 day - 50€/3 days - 65€/5 days - 70€/1 week
Bodyboard + Wetsuit: 25€/1/2 day - 30€/1 day - 85€/3 days - 110€/5 days - 130€/1 week
SUP board: 30€/1/2 day - 35€/1 day - 95€/3 days - 135€/5 days - 175€/1 week
SUP board + Wetsuit: 40€/1/2 day - 45€/1 day - 125€/3 days - 180€/5 days - 225€/1 week
+ More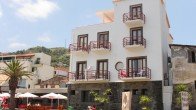 Surf Lessons & Accommodation, Porto da Cruz
/
Madeira, Porto da Cruz, Portugal
Accommodation: 3 nights / 2 surf lessons in Mountain view rooms - 2 PAX
*2 Stars Hotel (Vila Bela Hotel), Private Bathroom, Air conditioning, Satellite TV, Breakfast included, Surf Library, Free WiFi, Laundry, Restaurant with traditional food
Surf Lessons: 2 mins walk from the beach, 1.5 - 2 hrs lesson, Surfboard included, Wetsuit included, Insurance, Free photos
+ More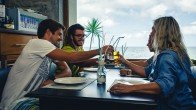 Accommodation & Surf Lessons, Porto da Cruz
/
Madeira, Porto da Cruz, Portugal
Accommodation: 5 nights / 3 surf lessons in Mountain view rooms - 2 PAX
*2 Stars Hotel (Vila Bela Hotel), Private Bathroom, Air conditioning, Satellite TV, Breakfast included, Surf Library, Free WiFi, Laundry, Restaurant with traditional food
Surf Lessons: 2 mins walk from the beach, 1.5 - 2 hrs lesson, Surfboard included, Wetsuit included, Insurance, Free photos
+ More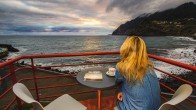 Accommodation and Surf Lessons, Porto da Cruz
/
Madeira, Porto da Cruz, Portugal
Accommodation: 7 nights / 5 surf lessons in Mountain view rooms - 2 PAX
*2 Stars Hotel (Vila Bela Hotel), Private Bathroom, Air conditioning, Satellite TV, Breakfast included, Surf Library, Free WiFi, Laundry, Restaurant with traditional food
Surf Lessons: 2 mins walk from the beach, 1.5 - 2 hrs lesson, Surfboard included, Wetsuit included, Insurance, Free photos
+ More