---
INFORMATION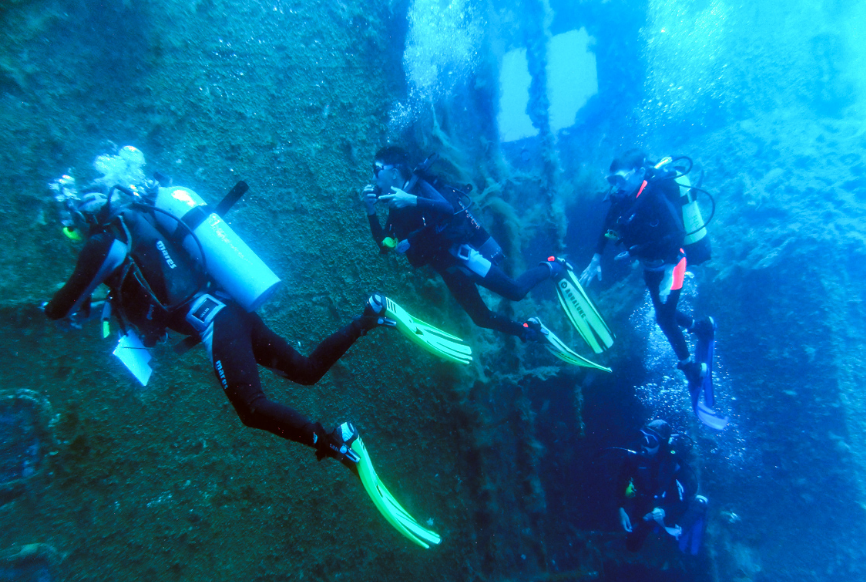 We are PADI certified diving club for everyone, starting from diving school for children up to teaching how to become a PADI certified rescue instructor. Our office is based in Paphos city center, Cyprus.
We feel that customers should have 100% of our attention to get the most of our courses, therefore we like to train in small groups, so one qualified instructor training groups of no more than 2 or 3 people.
The progressive training system provided by PADI means that you start from the most simple level and progress up to the more difficult levels and form theoretical knowledge and actual practice. We will make the training fun and your stay comfortable, so all you need to do is just enjoy the diving and beauty of Cyprus!
After 11 very successful years operating from Paphos, we are pleased to announce the opening of the new satellite diving base in Limassol.
We provide diving equipment of the highest quality. All safety procedures and equipment are fully in accordance with PADI standards. We make no compromises and spare no cost to ensure that safety standards are the highest possible.
---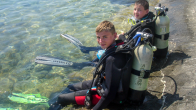 Bubblemaker (8 yrs+), Paphos 
/
Cyprus, Limassol, Paphos
This course is a great way to introduce kids to scuba diving in a pool in less than 6 ft / 2 m of water. Youngsters can simply join in the family fun of scuba diving or even start a trend! Kids should be comfortable in the water, but they don't have to be super swimmers. With youngsters in mind, the maximum depth is only 6 ft / 2 m.
+ More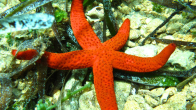 PADI Advanced Open Water Diver, Paphos 
/
Cyprus, Limassol, Paphos
A course for those who have already achieved the Open Water Diver (OWD) certificate, but want to continue their education and improve their skills. To achieve the "Advanced Open Water Diver" qualification you will experience 5 different types of dive; the deep water and navigation dives are obligatory. For your remaining 3 dives you may choose such diverse activities as night diving, underwater hunting, wreck diving, underwater video and photography and many more. After the course you will be able to dive not only during the day but also at night, dive to sunken wrecks and objects and explore underwater caves. In addition you will be certified to dive to depths up to 30 m / 98 ft, adding a whole new dimension to your underwater exploration!
+ More
Crew Pack € 65 and certification cost € 25
REQUEST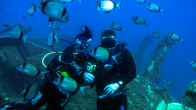 Discover Scuba Diving, Paphos
/
Cyprus, Limassol, Paphos
This non-certification course is just an introduction for the beginners, basically those who do not have any previous scuba diving experience, but would like to find out what scuba diving is all about. This course is fun, entertaining and educational, but does not provide a certified diving qualification. If you have never tried scuba diving before, but would like to see if it's for you, then The "Discover" scuba diving course is for YOU. The course includes some theoretical sessions (elements of diving, acquaintance with equipment), pool training and finally a real sea dive. It's an excellent way to spend some of your holiday. The course lasts just few hours, offering to participants an unforgettable experience. The "Discover" scuba diving course is an ideal option if you don't have enough time to take a full diving course or if you don't want to become a professional diver, but you really want to enjoy the excitement of exploring the seabed. Contact us to try it out!
+ More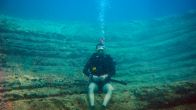 PADI Open Water Diver, Paphos 
/
Cyprus, Limassol, Paphos
This course is very popular among divers all around the world. The OWD is just the first step to a professional qualification. Basically, if you pass this level you can say that you became a diver. As an Open Water Diver you get the necessary skills and knowledge and international certificate, opening the doors of diving-clubs in every corner of the world. This certificate gives you the right to rent and purchase diving equipment, but above all it allows you to dive without the assistance of an instructor into depths up to 18 m / 59 ft.
It's a 4 day course, including theoretical and practical training after which you will have to take an exam, however these four days will be spent with attentive and experienced scuba instructors in our club's friendly atmosphere. Besides that, the majority of training sessions take place in a beautiful underwater world rather than a boring classroom. We bet that it will be the most exciting and interesting course that you have ever taken and at the end of it you will receive a pass to the world of the seas and oceans, a pass to join the world of the diver.
+ More
Crew Pack € 65 and certification cost € 25
REQUEST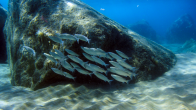 PADI Scuba Diver, Paphos 
/
Cyprus, Limassol, Paphos
Short on time and long on the urge and desire to become a certified diver? This PADI Scuba Diver certification might just be for you! The course requires less time than the PADI Open Water Diver course, covering the first three of five sections of knowledge development, the first three of five pool sessions, and finally the first two of four open water training dives, resulting in a limited certification.
+ More