---
INFORMATION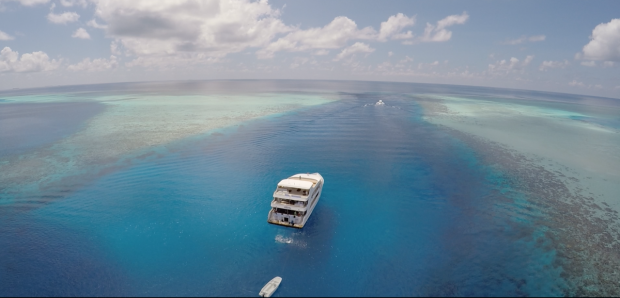 We were first incorporated in 2002 with the mere purpose of operating safari vessels and has been taking beginner/experienced divers from all over the world on diving cruises in the unique Maldives.
Mr. Mufeed is the Managing Director of the company and actively engaged in the operation of the business. He is well known in the industry and among the pioneers of the industry. He is also one of the founding members and among the executive members of the Maldives Liveaboards Association.
He started off in the cruise business with a modest yacht back in the 90s. Today we are serving many clients with elegant all Maldivian yachts combined with modern technology for the comfort of clients. It aims to provide the diverse clientele a truly Maldivian experience, both underwater as well as on the deck.
We are committed to provide a lasting and unforgettable cruise experience in the Maldives where excellence, comfort and above all excitement is at the heart of its commitment.
---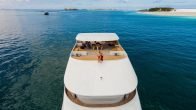 Scuba Diving Liveaboards, Maldives
Best of Maldives: Atolls visited / North Male, South Male, Meemu, Thaa, Felidhoo
Best of Southern Atoll; Male to Down South: Atolls visited / North Male, South Male , Vaavu, North Ari, Meemu, Thaa, Laamu, Gaafu Alif. Foamulah, Addu Atoll
Best of Southern Atoll; Down South to Male: Atolls visited / Addu Atoll, Foamulah, Gaafu Alif, Laamu, Thaa, Meemu, Vaavu, South Male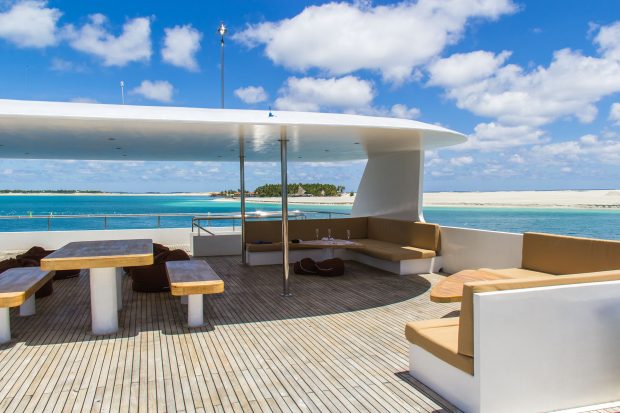 Airport "meet-and-greet" with transfers to and from the airport but note noon on arrival and departure days only
Accommodation in air-conditioned cabins, en-suite bathroom (hot water), room service and towels
Full Board Meals: breakfast, lunch and dinner served as a buffet
5L bottle water per person and per day, desalinated water, tea and coffee available 24 hrs
17 dives per week (1 night dive); Note: dive restriction applies for flying time
Diving equipment: 12 lit Aluminum DIN/INT, escorting diving, boat, lead belts, instructor and experienced local dive guide (Padi)
Other additions include:
- Sightseeing and shopping in the capital city of Male on the last evening
- Use of fishing gear— local-style including fishing line, hook, weight and baits
- 1 island visit + 1 beach dinner depending on weather conditions and availability
Prices are in United States Dollars calculated per person and night in twin/ double share accommodation. Non diver discounts apply
Please contact us for Single occupancy and Charter rates
For down south additional surcharges & domestic air transfer costs will apply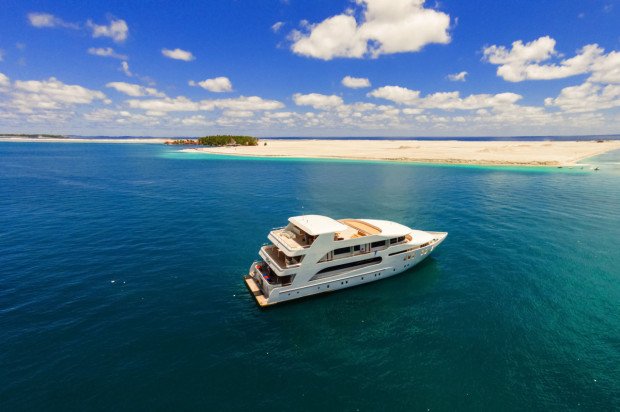 Best of Maldives (8D/7N): Dec 11-Jan 07 / $1988-Standard / $2184-Ocean View / $2506-Deluxe
Best of Maldives (8D/7N): Jan 08-Jan 29 / $2016-Standard / $2212-Ocean View / $2562-Deluxe
Best of Maldives (8D/7N): Jan 29-Feb 05 / $2114-Standard / $2340-Ocean View / $2682-Deluxe
Best of Maldives (8D/7N): Feb 05-Feb 12 / $2240-Standard / $2457-Ocean View / $2814-Deluxe
Best of Maldives (8D/7N): Feb 05-Feb 12 / $2240-Standard / $2457-Ocean View / $2814-Deluxe
Best of Southern Atoll (11D/10N): Feb 12-Mar 25 / $3200-Standard / $3510-Ocean View / $4020-Deluxe
Best of Maldives (8D/7N): Mar 26-Apr 30 / $2240-Standard / $2457-Ocean View / $2814-Deluxe
Best of Maldives (8D/7N): Apr 30-Jun 04 / $1827-Standard / $2009-Ocean View / $2310-Deluxe
Best of Maldives (8D/7N): Jul 16-Oct 01 / $1862-Standard / $2044-Ocean View / $2366-Deluxe
Best of Maldives (8D/7N): Oct 01-Dec 31 / $2016-Standard / $2212-Ocean View / $2562-Deluxe
+ More
Dec 11-Jan 07 / $1988-Standard / $2184-Ocean View / $2506-Deluxe
REQUEST