---
INFORMATION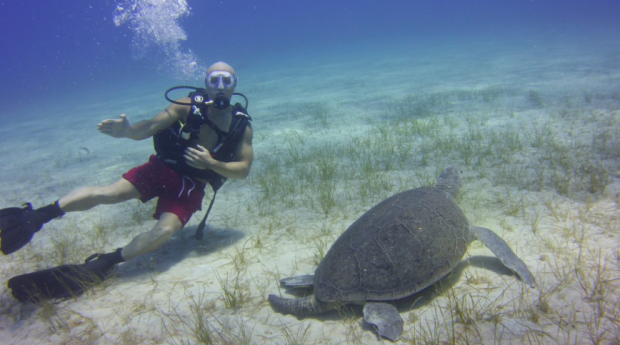 First established in 1978 as one of the first diving centers in Agia Napa. We became a PADI 5 Star dive center in 1990 and a PADI IDC 5 Star training facility in 2008. With a team of professional, multilingual, dive instructors and a full time PADI Course Director we pride ourselves on providing top quality diving services in a caring, safe and professional environment.
We stock a wide range of diving, free diving and snorkeling equipment from well-known suppliers, at very competitive prices with a first class after sales service. Our experienced manufacturer authorized technicians (Aqualung, Scubapro, Mares to name a few) can service most brands of diving equipment.
Customers from countries not part of the EU can further benefit from buying equipment Tax Free.
---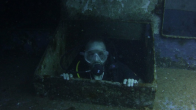 Advanced Open Water Course, Agia Napa
You are qualified as an entry level diver of any dive organization or you are a PADI Open Water diver and just want to progress to the next level, the PADI Advanced Open Water Diver is the course for you! Join us now for the Deep and Navigation dives, then choose 3 more of the adventure dives below and gain the right skills and knowledge to become a PADI Advanced Open Water Diver.
Dives to choose from:
AWARE – Fish Identification Dive
Night Dive
Underwater Photography
Underwater Videography
Dry Suit Dive
Digital Underwater Naturalist
Peak Performance Buoyancy
Boat Dive
Multilevel Dive
Enriched Air Dive
Wreck Dive
Consists of:
5 open water dives (max. 30m)
Self study and review on the elected dives
Duration: 2 to 5 days
Minimum Age: 10 years old
Entry qualification: PADI OWD or equivalent
+ More
Emergency First Response Course, Agia Napa
The Emergency First Response course will provide you with the knowledge and confidence to perform CPR and First Aid, Primary and Secondary care. Whether you are a diver or not, the Emergency First Response course prepares you to properly handle potentially life-threatening situations.
Primary Care (CPR) and Secondary Care (First Aid) with AED (Automatic External Defibrilator)
Primary Care (CPR) and Secondary Care (First Aid)
Primary Care (CPR) with AED
Primary Care (CPR) only
Secondary Care (First Aid) only
Care for Children
Care for Children with AED
Course duration: 1 – 2 days. Varies on group size.
No dive certification required and no minimum age limit.
+ More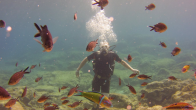 Open Water Diver Course, Agia Napa
Now it's time to dive into the PADI Open Water Diver Course, the most popular dive program in the world. This is your ticket to a lifetime of intense adventure. We have been teaching diving courses at all levels for over 30 years and we are proud of our commitment to diver education and safety.
The course consists of:
5 knowledge development sessions
5 confined water sessions
4 open water dives (maximum depth 18m)
Duration: 4 days
Minimum age: 10 years old
+ More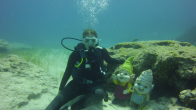 PADI Discover Scuba Diving (Try Dive), Agia Napa
PERFECT FOR THE BEGINNERS!!!
An introduction to Scuba Diving in a relaxed and supervised manner. You make your first dive on the very first day! We offer Discover Scuba Diving twice a day, seven days a week.
During three hours of adventure and fun your qualified PADI Instructor will brief you and complete scuba diving theory demonstrations, then let you practice some basic skills in confined water. This is followed by a shallow dive to a maximum depth of 10 m.
Underwater time approximately 50 mins consisting of: Shallow water training of 20 mins followed by a 30 min dive.
Upon completion of the education you will receive your Discover Scuba Diver's certificate, allowing you to dive as much as you like for the next 2 weeks, or continue the diving adventures at any PADI dive center in the world!
Minimum age: 10 years old
PADI Bubblemaker
The PADI Bubblemaker is as fun as it sounds. It's just a great opportunity for children who are at least 8 years old to have fun underwater, learn to use scuba gear and dive around in shallow water.
Minimum age: 8 years old
+ More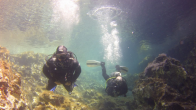 Rescue Diver Course, Agia Napa
A serious and demanding but fun, enjoyable, unforgettable and rewarding course. The PADI Rescue Diver course will expand your experience and knowledge beyond purely recreational level. Learn and practice the 5 self rescue skills but also look beyond yourself and consider the well-being and safety of other divers. Although this course is serious, it is also an enjoyable way to build your confidence. Rescue Diver training will prepare you to manage dive emergencies and prevent problems.
Course consists of:
5 Knowledge Development modules
10 rescue skills
2 rescue scenarios
Emergency Assistance plan
Minimum age: 12 years old
Duration: 2 full days
Entry qualification: PADI Open Water Diver or equivalent
+ More
Master Scuba Diver, Agia Napa
This certification proves that you have reached the highest recreational diver level in the PADI System of diver education. The PADI Master Scuba Diver indicates that you have a significant amount of experience and training in a variety of dive environments.
Course consists of: Completion of any 5 PADI specialty courses.
Entry qualification: PADI Rescue Diver with 50 logged dives, or equivalent.
DIVE MASTER AND INSTRUCTOR COURSES AVAILABLE
| | |
| --- | --- |
| PADI SPECIALTIES | |
| Deep Diver | € 200.00/230.00 |
| Wreck Diver | € 250.00 |
| Boat Diver | € 160.00 |
| Multilevel Diver | € 140.00 |
| Nightdiver | € 250.00 |
| Search and recovery Diver | € 230.00 |
| Underwater navigator | € 230.00 |
| Underwater digital photographer | € 150.00 |
| Underwater naturalist | € 150.00 |
| Peak performance buoyancy | € 150.00 |
| Enriched air diver (NITROX) | € 230.00 |
| Dry suit diver | € 150.00 |
| Project A.W.A.R.E. | € 100.00 |
| Oxygen administrator | € 130.00 |
+ More
Price Depends Upon Specialties Chosen
REQUEST