---
INFORMATION
We are the right people to talk about your Sabah adventure, as we have years of adventure tourism experience here in Sabah.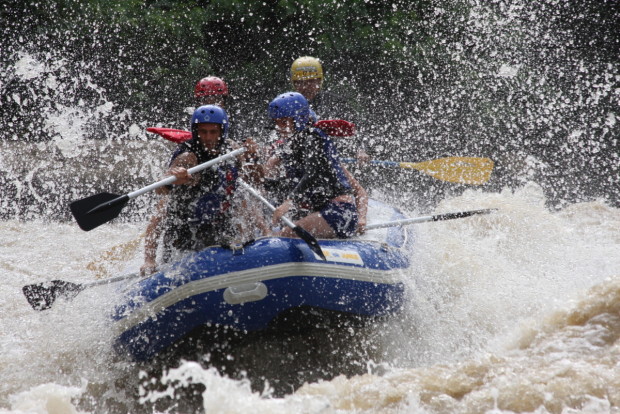 Whether you want to tackle the grade III-IV rapids of the Padas river, cruise the rivers of Borneo in search of wildlife or scale the awe inspiring Mt Kinabalu, we can help you create an unforgettable holiday of a lifetime!
---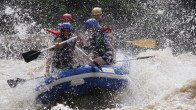 Rafting White Water River Padas ( Grade III- IV ), Sabah
/
Kota Kinabalu, Malaysia, Sabah
The Padas river is Sabah's premium rafting destination for those looking for an exciting, adventure filled day out! Located in the interior southwest of Sabah and only accessible by train, this trip will offer you not only an unforgettable day of rafting but also the chance to enjoy the beautiful views from the back of Borneo's oldest train!
Departing early morning (around 05:20) from your hotel in Kota Kinabalu, you will head south towards Beaufort to board the vintage train that will take you to the starting point of the river. After your scenic journey to the starting point and a safety briefing by the professional rafting guides you can begin the thrilling trip through 7 major rapids down stream. There will be time to freshen up and enjoy a buffet lunch before heading back by train and bus to your hotel in KK.
Includes : Return transfers from KK hotel, professional tour/rafting guides, buffet lunch, drinking water and refreshments.
Age limit : 12 years old and above.
+ More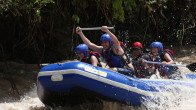 Rafting White Water Kiulu River ( Grade I -II), Sabah
/
Kota Kinabalu, Malaysia, Sabah
The Kiulu River is a great river for people of all skill levels to enjoy. A great scenic day out for beginners and the more adventurous travelers of all ages.
This trip covers up to 15 km of the river, making it the longest white water rafting trip in Borneo! The fun filled journey down the river will take about 1 ½ - 2 hours before reaching the ending point where a delicious lunch will be prepared by the riverbank.
Includes: Return transfers from KK hotel, professional tour/rafting guides, buffet lunch, drinking water and refreshments.
Age limit : for child is 4 years old and above.
Departs in the morning and afternoon.
+ More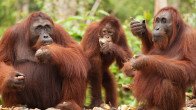 River Safari, 3 Day 2 Night Kinabatangan, Sabah
/
Kota Kinabatangan, Malaysia, Sabah
Hands down the best place to see real wildlife in Borneo! Due to the population density of the animals on this stretch of the river you can expect to see just about ANYTHING (Orangutans, Proboscis monkeys, Pygmy elephants, Silver leaf monkeys, Crocodiles, amazing birdlife and so much more).
This 3 day 2 night trip will give you the true Kinabatangan experience with early morning and afternoon river cruises, trekking, night walks and guides with eyes trained for spotting all the things you might otherwise miss. With accommodation options ranging from dorms to private A/C rooms we can accommodate all budgets.
+ More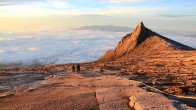 Trekking Mount Kinabalu Climb 2 day / 1 night, Sabah
/
Kota Kinabalu, Malaysia, Sabah
Come and climb Borneo's highest peak. Mount Kinabalu towers 4,095 metres above sea level and offers a unique climb from the tropical jungle at the base, through oak forest, to the rocky sub-alpine summit plateau. This 2-Day, 1-Night adventure will have you starting in Kota Kinabalu before transferring to Kinabalu park in Crocker ranges to begin your climb. A whole range of exotic plants, insects and animals can be found in the different climates along the slopes of Mt Kinabalu, turning your journey up the mountain into a journey through nature.
After a night's rest at Laban Rata Rest-house (half way up the mountain) you will begin an early morning ascent to Low's peak, 4095.20 m in time for a breathtaking sunrise!
The arrival of daylight reveals the remarkable summit plateau of the mountain, a vast expanse of smooth rock with a unusual assortment of rocky pinnacles rising from below. It's truly a unique and awe-inspiring experience!
+ More