Kiteboarding/Kitesurfing
/
Mui Ne, Phan Thiet, Binh Thuan, Vietnam
ADD YOUR SCHOOL
---
INFORMATION
The Kitesurf School is located in Mui Ne, one of the most windy places of Asia! The dry monsoon blows everyday 18-28 knots from November to May.
We opened our first kitesurf school in Sardinia Italy in 2005. We started the kite school in Mui Ne – Vietnam in 2013. Since our beginning we have taught almost two thousand students.
The keys to our success: always teaching following the international safety standards, a great professionalism and a great passion for what we do.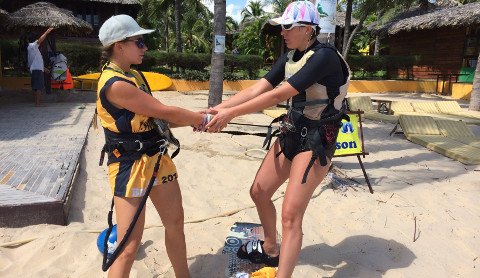 We choose only the best IKO instructors with an international experience, because we want to be the Elite of kitesurf school and offer to you only the best!
We provide kitesurf and surf lessons for all levels from beginners to advanced, and equipment rental.
Our Kitesurfing and Surf courses are tailored to provide you fast & safe learning and maximum enjoyment.
Student's safety, advanced teaching methods and great lesson quality, including the use of radio communication for immediate feedback, fast learning – and video feedback, are the milestones of our approach that will get you in kitesurfing in the easier and efficient way.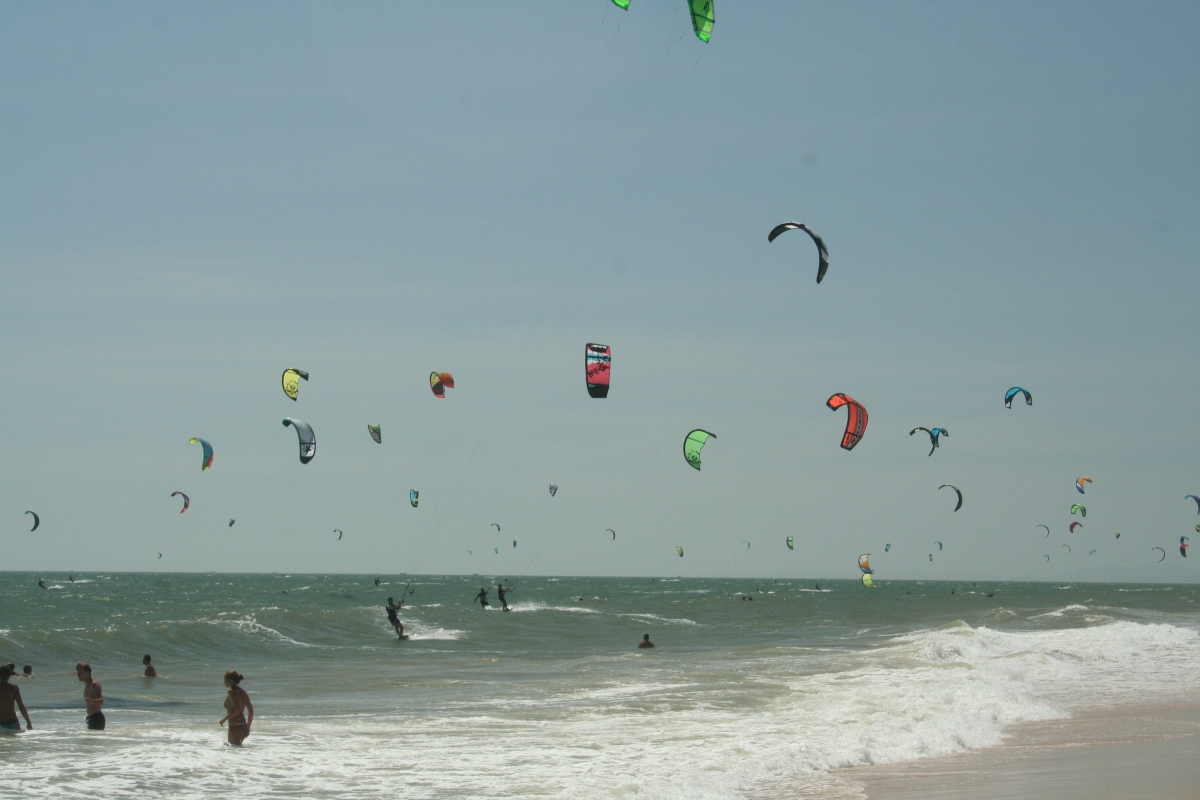 Private kite lesson: We offer only private lesson. Because with one instructor only for you, it's the best way to learn every sport.
Radio helmet: We use the radio helmet for all water lessons, so in this way one hour of lesson is really one hour of real coaching!
Kite Video Clinic System: We film your kite lesson. Watching the video with your instructor you can better understand your mistakes and learn quickly. The video feedback is an essential for an easy and fast learning. We use the video clinic for all lesson from water start to any advanced part.
In the Mui Ne we are the only one using these teaching tools!!!
---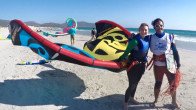 Kitesurfing Beginner Basic 6hrs (private lesson), Binh Thuan
/
Binh Thuan, Mui Ne, Phan Thiet, Vietnam
This course is designed to provide a basic knowledge of kitesurfing from the first body drag to the water start.
Program:
how to do the spot analysis
flying the trainer kite
how to set-up the equipment
start and land the kite with the help of one assistant
beach lesson flying the 4-line kite
body drag downwind and upwind
the board recovery in body drag
the self-rescue and the self-pack down
first water start and ride
+ More
Insurance covering medical expenses in case of accident up to 500 USD costs 3 USD/day
REQUEST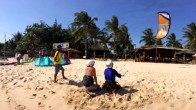 Kitesurfing Beginner ZeroToHero 12hrs (private lesson), Binh Thuan
/
Binh Thuan, Mui Ne, Phan Thiet, Vietnam
Course program:
the spot analysis
flying the trainer kite
set up the equipment
start and land the kite with the help of one assistant
beach lesson flying the 4-line kite
body drag downwind and upwind
do the board recovery in body drag
do the self-rescue and the self-pack down
first water start and ride
riding upwind
+ More
Insurance covering medical expenses in case of accident up to 500USD costs 3USD/day
REQUEST