---
INFORMATION
The jump site is located in Turtle's beach and jumping is available on a daily basis from 12:00 to 20:00 hrs. The platform is 25 m/82 ft high, with great views of the Cancun hotel zone and the Caribbean sea. When the elastic chord is tied around your ankles, just count 3,2,1 and jump! It is advisable to wear comfortable and casual clothes.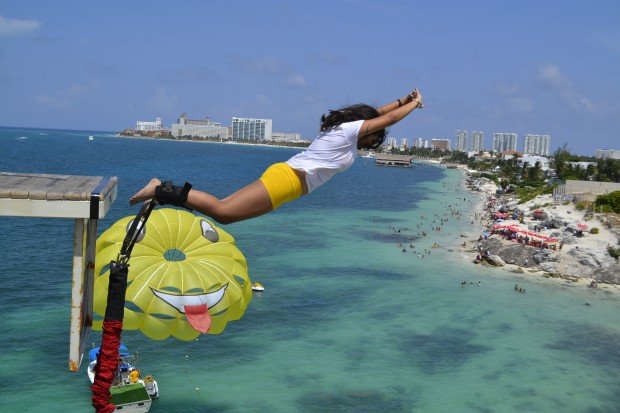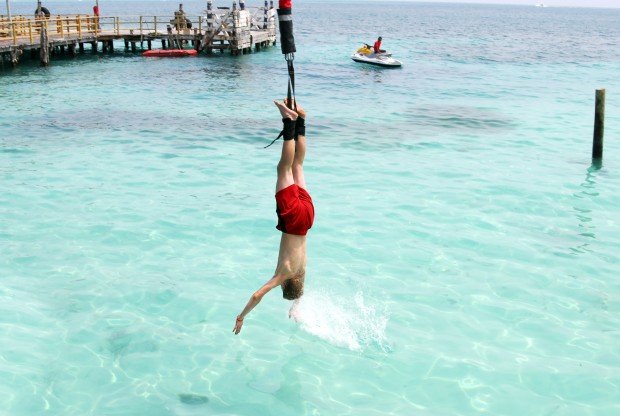 We guarantee a totally safe and at the same time full of excitement experience. It should be mentioned that it is suitable for people of reasonable fitness.
---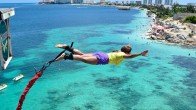 Bungee Jumping from 25 m / 75ft, Cancun
/
Cancun, Mexico, Yucatan Peninsula
Jump from our 25 m (75 ft) tall platform into Cancun's crystal clear turquoise waters. Choose if you want to touch the water or not. Pump up your adrenaline enjoying the only bungee in Cancun, Riviera Maya and southern Mexico.
The price includes:
Professional orientation from a certified instructor prior to your jump
All security equipment
1 bungee jump
A personalized certificate of completion is given to every brave jumper (Customer name, date, instructor's name)
Pictures and Video:
Dvd with around 30-40 pictures taken from different angles (since your check-in, briefing, and jump) and a video of your jump would cost 34 USD
+ More
Special Offer from 60 USD just 48 USD
REQUEST