Archery
Laser Tag
Orienteering
Paintball
Rock Climbing
Ziplining
/
Kyperounta, Limassol, Cyprus
ADD YOUR SCHOOL
---
INFORMATION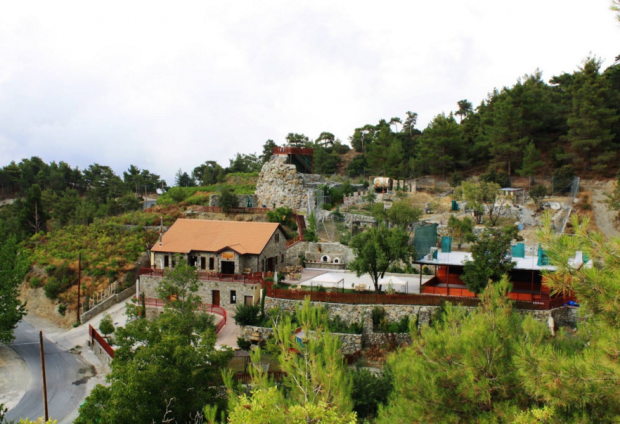 Situated in the beautiful village of Kyperounda in the foothills of Troodos, we are the longest running provider of top quality outdoor adventures in Cyprus, renowned as much for its extensive range of skill-based adventure sports activities as it is for the surrounding breath-taking nature views and trails.
The combination of a stunning, lush green landscape and numerous adrenaline-fueled educational adventures that family, friends, groups, co-workers and employees are able to embark on, make us a unique experiential learning experience.
Whether its paintball, rock climbing, archery, laser tag,  orienteering, ice-skating and tyrolean traverse or any other crazy outdoor adventure sport, we are well equipped with the safest of equipment and qualified personnel, guaranteeing fun-filled memories to last a lifetime.
Nature, outdoor sports and adventure constitute our passion delivering these aspects within a unique and fantastic place. Our daily mission is to make adventure outdoor activities and sports universally accessible and fun for all people. So, whether you are family, friends or company colleagues – make nature, outdoor sports and adventure as much a part of your life and exploit the various learning opportunities that come with tackling the great challenges of all these activities.
Don't forget that we should live for moments that make our lives even more exciting and interesting.
---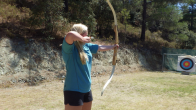 Archery, Kyperounta Limassol
/
Cyprus, Kyperounta, Limassol
-Gender: Men and women
-Age: 8 and up
-Description: Participants use a bow and an arrow to hit a target using technique (strong mental focus and concentration) rather than physical attributes
-Benefits: Alternative way of having fun
-Availability: All year around
-Cost: Archery: 1 hour /  € 6 p/p
Archery rent equipment: 1 hour /  € 4 p/p
Archery (Broken & Loose Arrow): € 7
+ More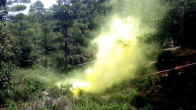 Laser Tag, Kyperounta Limassol
/
Cyprus, Kyperounta, Limassol
-Gender: Men and women
-Age: 5 and up
-Description: Alternative version of paintball as it is played in teams and players tag their opponents by using a device emitting infrared light instead of paint
-Benefits: Action and fun while teaching essential skills such as teamwork, strategy and decision making
-Availability: All year around
-Perfect game for children and families, also ideal for birthday parties
-Cost: 20 mins / € 6 - 40 mins / € 10 - 80 mins / € 14
+ More
20 mins / € 6 - 40 mins / € 10 - 80 mins / € 14
REQUEST
Paintball, Kyperounta Limassol
/
Cyprus, Kyperounta, Limassol
-Gender: Men and women
-Age: 14 and up
-Description: Participants mark their opponents by exploding paint balls
-Safety equipment: Paintball gun, protective gear, mask, safety goggles and other dress equipment
-Benefits: Perfect choice of adventure to experience action, determination, strategic skills and teamwork
-Availability: All year round
-Min no of participants: 4
-Cost: Paintball Deluxe Package / 400 paintballs / € 30
Paintball Economic Package / 100 paintballs / € 14
Extra paintballs / 100 paintballs / € 6
Paintball shooting race / 100 paintballs / € 9
+ More
Rock Climbing, Kyperounta Limassol
/
Cyprus, Kyperounta, Limassol
-Gender: Men and women
-Age: 8 and up
-Description: Learn to climb the artificial rock wall at Adventure Mountain Park using perseverance, determination, coordination, intuition, physical strength and good instinct
-Benefits: The most exciting and adrenaline fueled activity
-Availability: All year around
-Qualified personnel and use of safe equipment
-For both beginners or expert climbers
-Cost: Rock Climbing Session 1-4 people / 1 hour / € 15 p/p
Rock Climbing Session 4-up people / 1 hour / € 12 p/p
+ More
Climbing Session 4-up people / 1 hour / € 12 p/p
REQUEST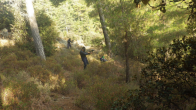 Woodland Paintball, Kyperounta Limassol
/
Cyprus, Kyperounta, Limassol
-Gender: Men and women
-Age: 14 and up
-Description: Similar with paintball with the difference that it is played in the forest located next to Adventure Mountain Park
-Safety equipment: Paintball gun, mask, protective gear, safety goggles and other dress equipment
-Benefits: More suspense and sense of reality that comes with navigating on the mountain, flitting between the trees and getting dirty
-Availability: During autumn and spring
-Min no of participants: 12
-Duration: All-day game and adventure
-Only by reservation
+ More
500 paintballs / Including Coffee and Water
REQUEST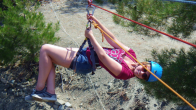 Ziplining, Kyperounta Limassol
/
Cyprus, Kyperounta, Limassol
-Gender: Men and women
-Age: 8 and up
-Description: Participants learn how to cross a free space between two high points on a rope
-Benefits: Test your limits with this uniquely exciting and fun extreme sport
-Availability: All year around
-Min no of participants: 12
-Only by reservation
-Safe environment and equipment and qualified supervisor
+ More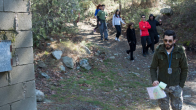 Orienteering, Kyperounta Limassol
/
Cyprus, Kyperounta, Limassol
-Gender: Men and women
-Age: 8 and up
-Description: Participants (orienteers) have to find their way along unfamiliar courses situated between checkpoints, walking or running and trying to determine the best route to complete the set course in the fastest time
-Equipment: Compass, map, control cards and control flags
-Benefits: Learn to use quick decision making and navigation skills while physical exercising your and mentalability
-Availability: All year around
-Min no of participants: 12
-Only by reservation
+ More