---
INFORMATION
Tandem skydiving Zadar, Croatia allows you to enjoy all of the thrill and excitement of free falling on your very first skydive jump! The view on Adriatic Sea and big mountain Velebit is spectacular.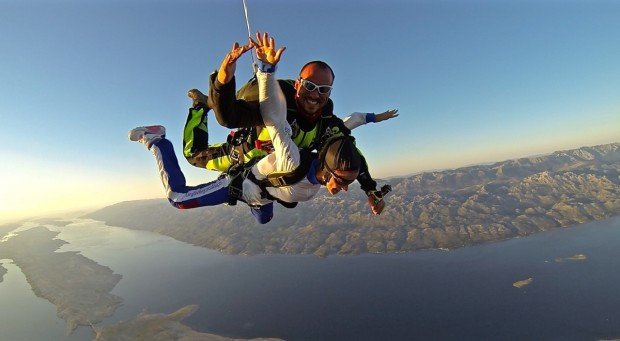 Included
Welcome drink
One year membership in our ADV aero club
A full pre-jump safety briefing
A 20 minute panoramic flight while climbing to exit altitude
Up to 50 seconds of free fall and 5-7 minutes of scenic flight under parachute
Chance to take controls of parachute yourself
After your experience chill-out and share your impressions with our team
Invitation to weekly airfield barbecue and blues party with our team
A surprise gift/ souvenir
Book your adventure here
---
HIGHLIGHTS
:

Skydiving in Zadar

:

Skydiving in Zagreb

:

Aerobatic flights

:

Panoramic flights
---
INTERVIEW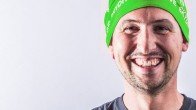 GRGO MIOČIĆ - AVD Founder and Owner
Facts you might be interested in:
MBA in Organization Management with 10+ years of Sales&Business Management experience in leading international IT companies (IBM, Ericssson).
Have a proven track record of business project management, software solution and innovation projects
Facts you need to know!
SKYDIVING EXPERIENCE:  Got my skydiving license since 2001. and following ratings: Croatia D license and tandem pilot license, USPA D license, USPA COACH, USPA Static LineandAssisted Deployment skydiving Instructor, USPA Tandem Instructor License, Strong Tandem Instructor License and Sigma Tandem Instructor License. Safety in our priority, right?  And yes, my favorite disciplines are canopy swooping and free fly.
AVIATION EXPERIENCE: Holder of Private Pilot License (PPL) + trained to be bush pilot and rescue pilot with Cessna 206 Seaplane.
ROCK CLIMBING EXPERINECE: Rock climbing certificate? Got it!
ADVENTURE MOTORCYCLING EXPERINECE: I did 70 000 KM in last 3 years on motorcycling tours around Europe and in various tours to Alps (Italy, France, Austria). Also, 7 000 KM tour solo to Normandy (France) in 12 days, 12 000 KM tour solo to Norway in 20 days and I got my "Iron Butt" certificate of recognition for endurance touring ride – 2500 KM in less than 36 HOURS after riding 10 000 km to Nordkap in Norway. And of course, I have a lot of experience of riding on most gravel and tarmac roads in Croatia.
WINDSURFING: Yes, I windsurf as well, for more than 20 years. I started on old style windsurf boards in bura windand myfavorite discipline is Slalom windsurfing. Just to mention that I have Skipper "C" license for commercial charter as well.
WHAT ELSE? Passionate free diver (AIDA F2 free diving license), free ride snowboarder (freestyle big air jumps are my favorite), mountain trekker and MTB free rider. If we ever get lost on our ADV, you can always rely on my survival techniques.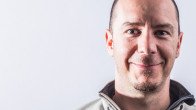 VANJA ŠILJAK - AVD Sky King
Facts you might be interested in:
Možda jedna rečenica o tzv. "normalnom" životu, škola, radno mjesto itd.
Facts you need to know!
SKYDIVING EXPERIENCE: I am skydiving teacher, tandem skydiving instructor and a member of the Croatian Free Fly National Team. Since 1999., when I started skydiving, I've made over 2100 jumps and participated on many national and international competitions achieving great results.
WHAT ELSE: Well, many things. I am a BASE jumper since 2005 with over 500 jumps from various fixed objects (windmills, buildings, chimneys, cliffs, antennas). I was a referee in World Base Race in Switzerland in 2013. Also, I am the only one in Croatia and one among ten people in the world who combined Alpinism and BASE jumping. Snowboarding is my winter therapy. I am racing, free riding and free styling for at least two weeks each winter. "Open Water Diver" license and active Kite Surfer since 2012.