Sports:
Aviation
Drifting
Horseback Riding
Jet Skiing
Paragliding
Paramotoring
Quad Biking
Safari
SUP
---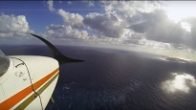 Pleasure & Training Flights
Pleasure Flights & Training Flights in Cyprus, where dreams take wing.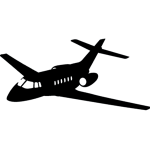 It's real flying, flying like it should be. You'll live your dreams. There's planes for three passengers or one passenger. The pilot flies by your side where he can keep an eye on you.
The price is the same for one, two or three people, so bring your spouse or significant other (both not recommended).
With our pilot, of course, we'll let you take the controls and see what it's like to fly a real airplane.
We fly along the coast or we can go inland too. Tell us where to go. Other people sure do.
These exquisite planes have been flying for decades; tried and tested.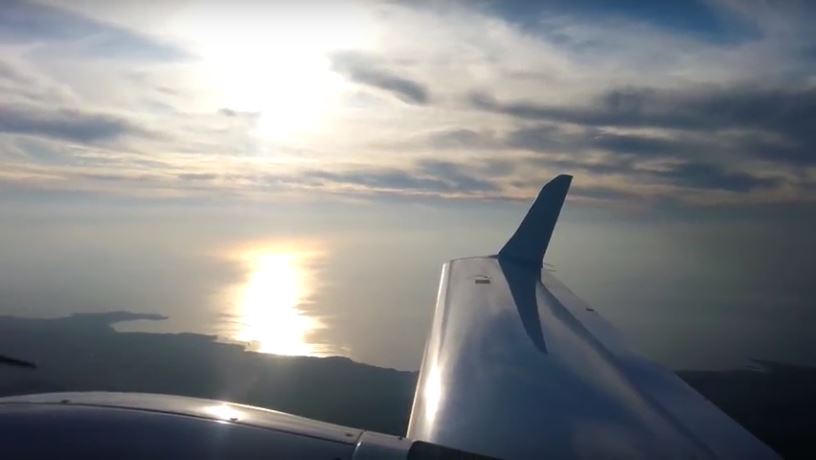 ---
Familiarization Flights.
- With authorization sheet.
- Flight Hours counted.
Cesna 152. High Wing
Single prop (2 people, Pilot + 1 passenger).

Paphos take-off to Polemi, Training course.
Akoursos, Latchi etc. pleasure flight.
---
Piper Cherokee (PA-28) Low Wing.
Single prop (4 people Pilot + 3 passengers).

- Paphos take-off to Polemi, Training course.
- Akoursos, Latchi etc. pleasure flight.
---
Flight Training
Private Pilot License Aeroplanes-PPL (A)
Night Rating
Multi Engine Rating
Flight Instructor and CRI Ratings
---
The fleet of the school includes a Cessna152 and a Piper Cherokee (PA-28).

All the Aeroplanes are maintained to EASA standards under a Part-145 and CAMO arrangement.
---
*All Upon Availability.
*Restrictions may apply.
*Any additional services and fees will be charged extra.
+ More

VIP Yacht Charter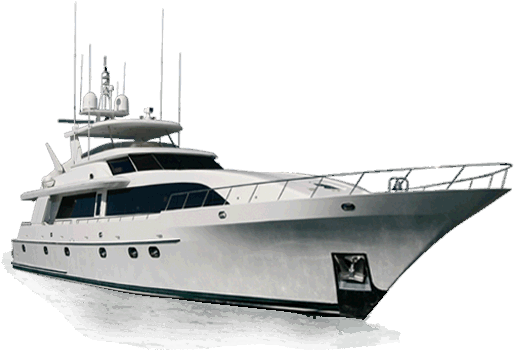 We invite you to experience the exceptional!
Your yacht is an extension of yourself. A statement of your lifestyle. She needs to deliver unforgettable experiences for you, your family, friends, co-workers and clients. Every yacht is designed with a forward-thinking mentality and crafted with meticulous attention to detail. So whether you're dashing across the water or moored in your favorite bay, you will recognize the difference the design and details make, inside and out. Experience the exceptional.


Staffed by highly experienced and qualified personnel and a choice of sleek new motor yachts at your disposal.
Whether skippered or bare-boat, day or weekly charter, our vessels are well maintained and fully equipped with full sailing inventory, safety equipment, galley and domestic appliances and fresh linen for overnight stays.
In addition, we can offer a selection from our catering and drinks menu for day charters or select from our provisions list for longer trips.
---
PRINCESS 50    (Built: 2004     LOA: 50 ft     People: 10)
Discover a world of motor yachting that's ingeniously crafted to capture your imagination. Meticulously detailed surroundings, bathed in space and light, create a compelling conversation between every area of the boat. A sophisticated experience with the power to thrill.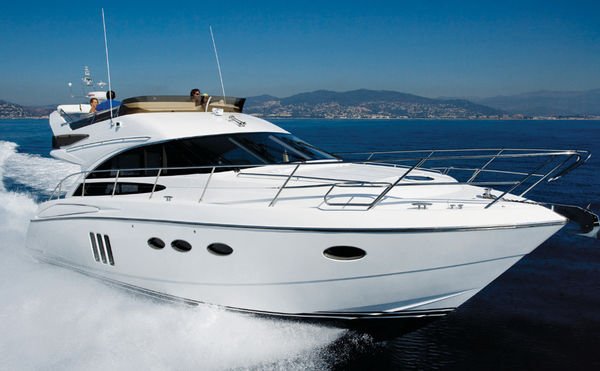 ---
PRINCESS 62   (BUILT: 2006     LOA: 62 ft     People: 15)
The 62 is the embodiment of the Princess flybridge yacht with a perfect balance of performance, efficiency and luxurious accommodation. Dine in her spacious cockpit or entertain on the flybridge with a well-appointed wetbar and dining area that can comfortably accommodate eight guests.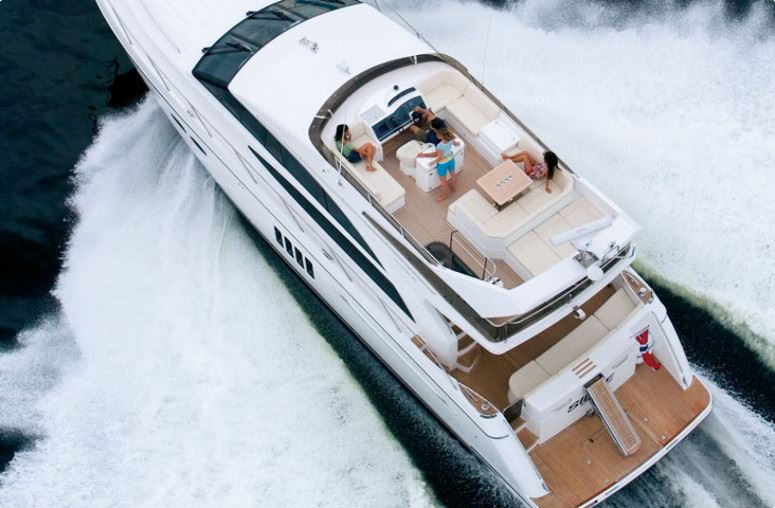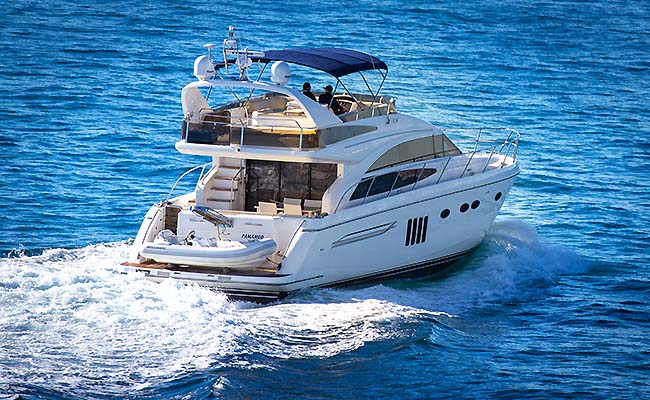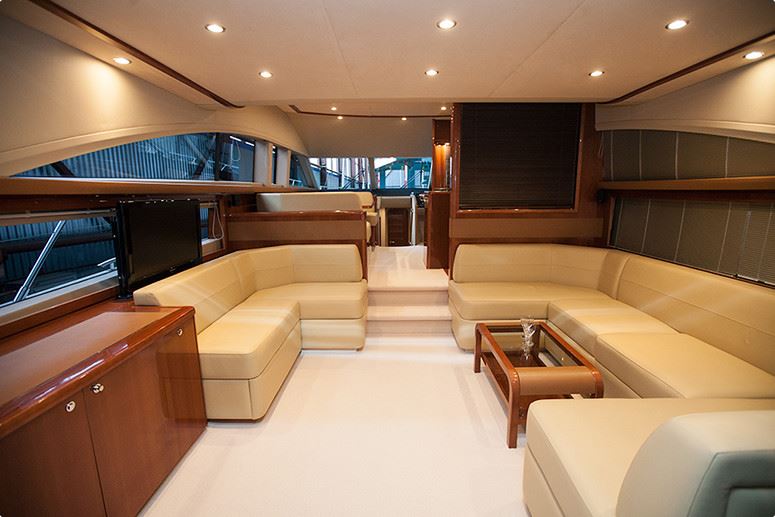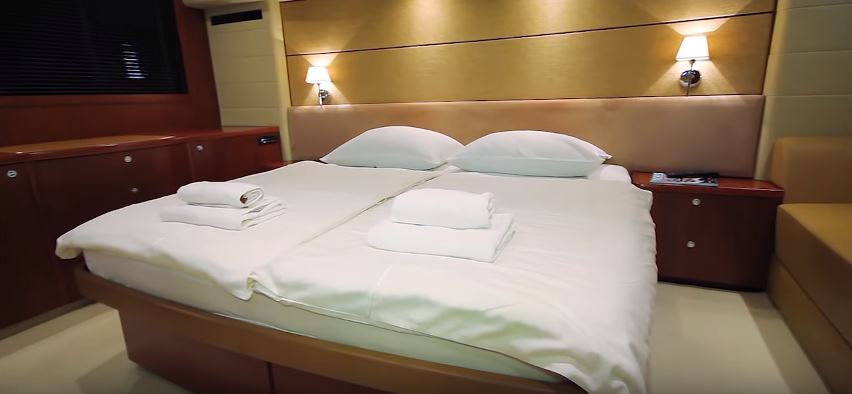 ---
PRINCESS 23M  (Built: 2004     LOA: 75 ft     People: 15)
The ingenious design of the eagerly anticipated 23M Motor Yacht offers efficient, agile cruising, enabling you to plane at lower speeds. Her deck layout provides you with a variety of options to entertain or relax including a walk-through foredeck with U-shaped seating and sunbathing area. She's also sociable whilst underway with L-shaped seating either side of the upper helm. The flybridge also offers space aft to fit a crane and store a tender. Her elegant exterior conceals a voluminous interior.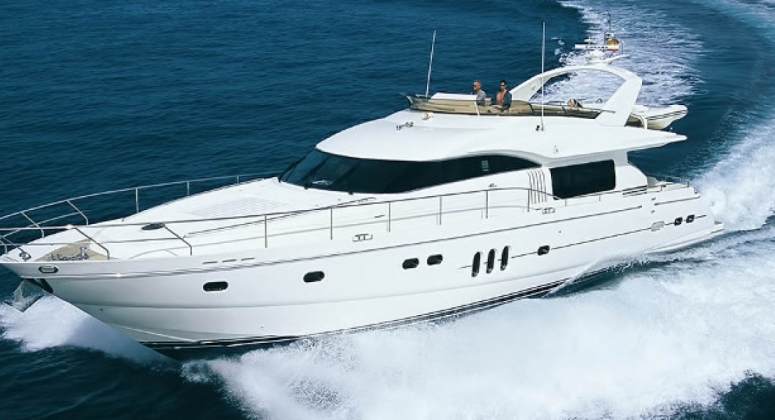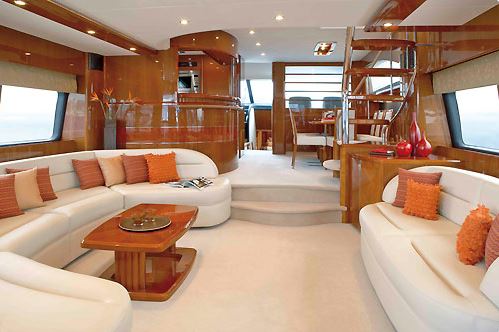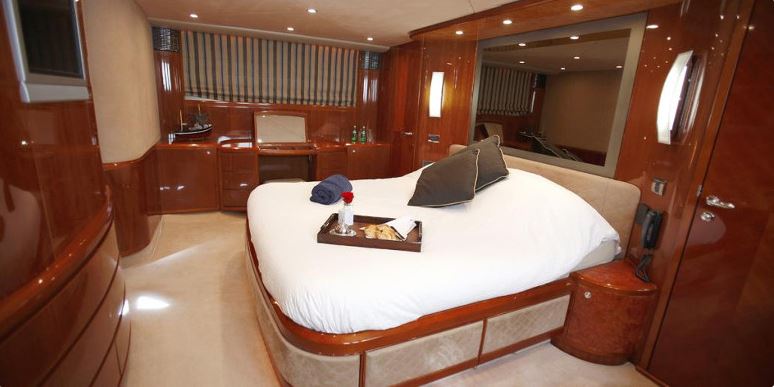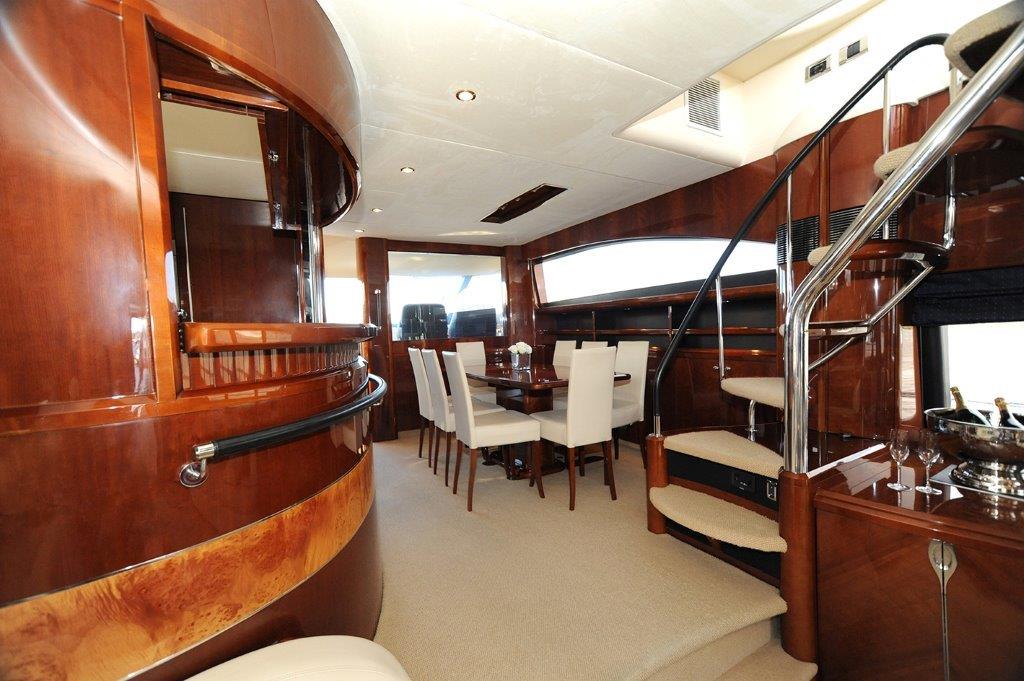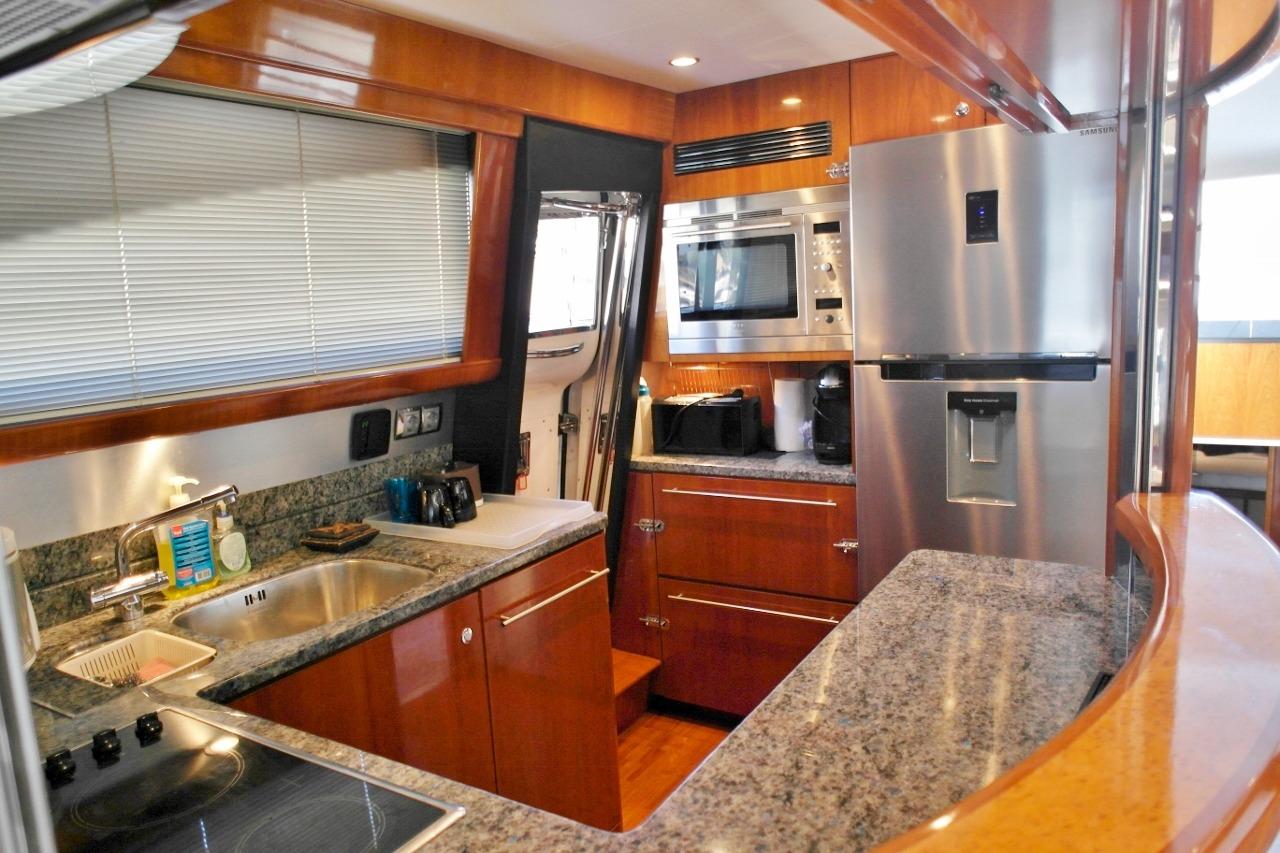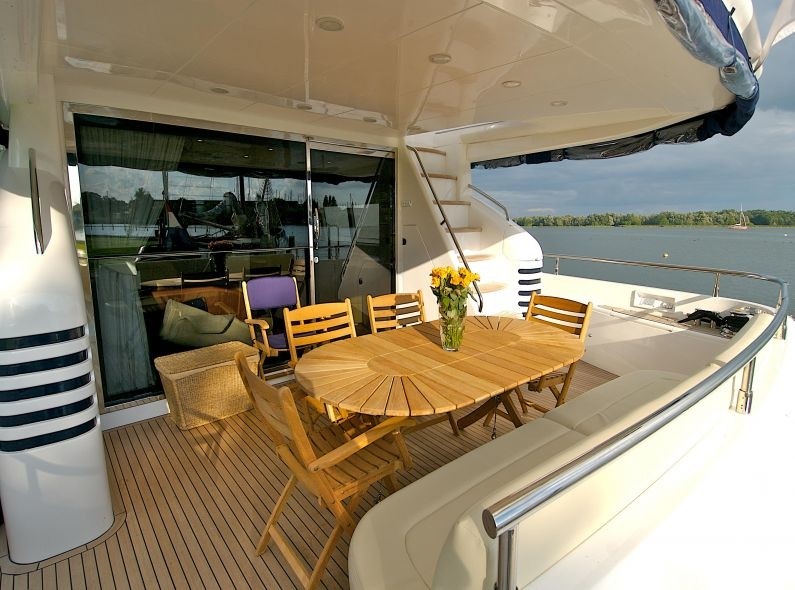 ---
PRINCES 88
Our 88 Motor Yacht personifies the finest qualities of Princess design and craftsmanship. Her unique deep-V hull design balances incredible fuel efficiency with breathtaking performance and agility. The vast flybridge and cockpit areas are exceptionally appointed for formal or social occasions. And from the saloon, at the touch of a button, a balcony unfolds over the sea, providing the perfect spot to enjoy a sunset.
Exquisitely handcrafted and furnished, her vast interior is a real joy. Light reaches into every area with panoramic windows on the main deck. The expansive saloon and dining area create a wonderfully sociable space. On the lower deck you have a choice of four or five en suite cabins, each one exuding the authentic Princess feeling of world-class quality. Generously proportioned crew quarters aft incorporating a captain's cabin, bunk cabin and crew mess complete her impressive layout.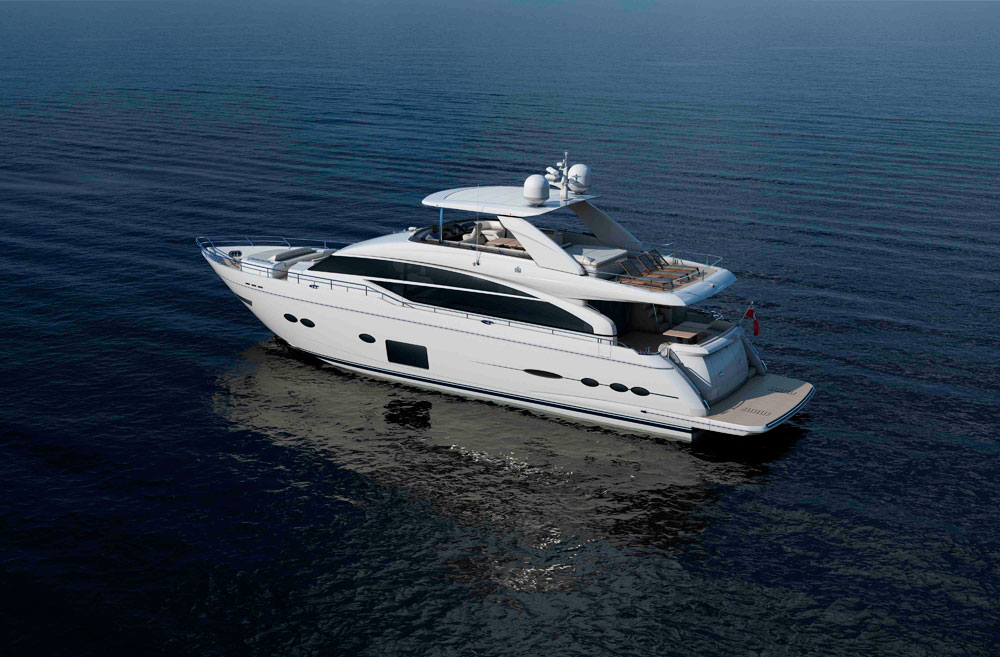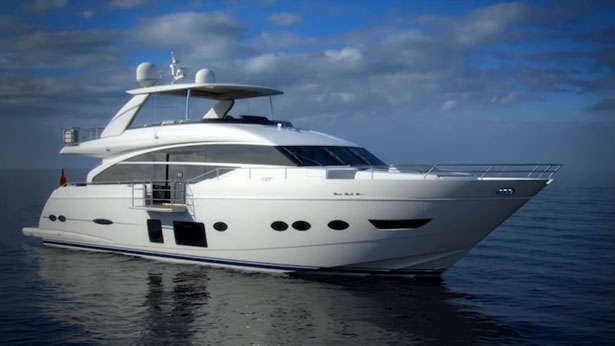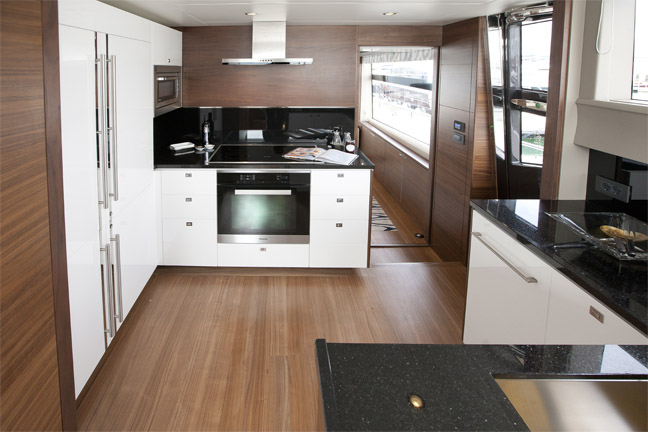 ---


PRINCESS 40M  (Built: 2015     LOA: 40m     People: 20)
The commanding facade of the tri-deck 40M is quite breath taking. Her elegant powerful lines flow around sublime architecture. Secluded sunbathing retreats, a spa bath, beautifully proportioned dining areas, and a walk-in beach club are just some of her luxurious features. Everything to ensure that getting away from it all and spending time with friends is a true pleasure.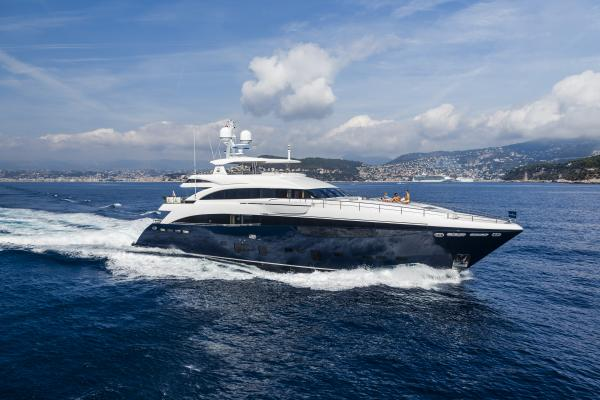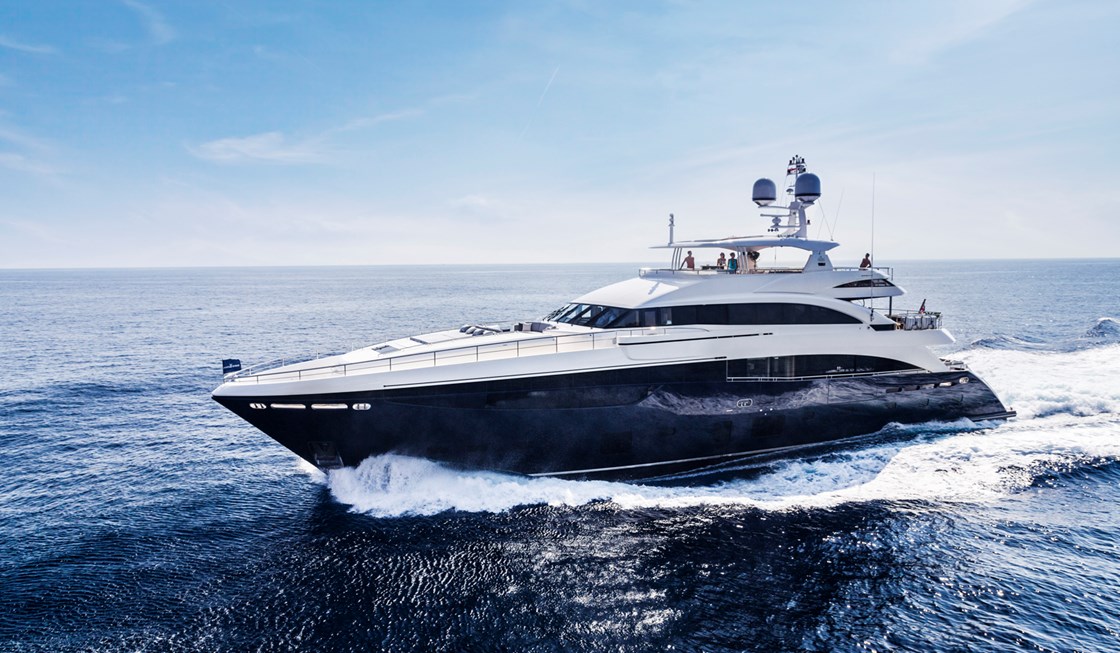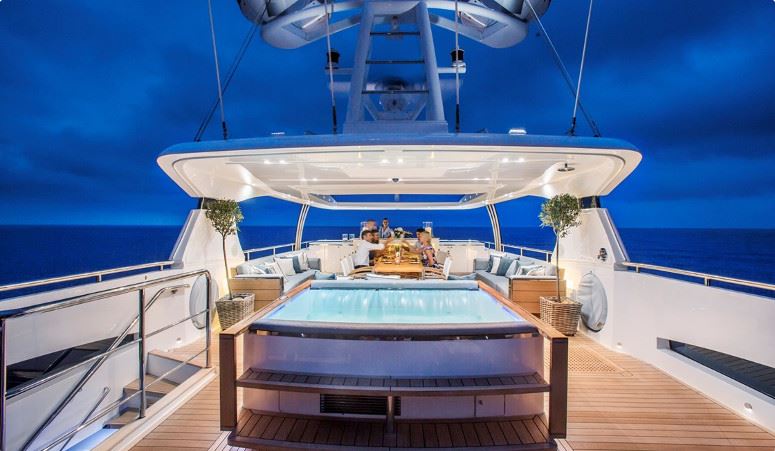 Her interior has been sculpted to exude expansive space and light throughout. Across every deck is a world that's shaped by your personal tastes and lifestyle. This remarkable place of bespoke refinement is then finished with meticulous precision.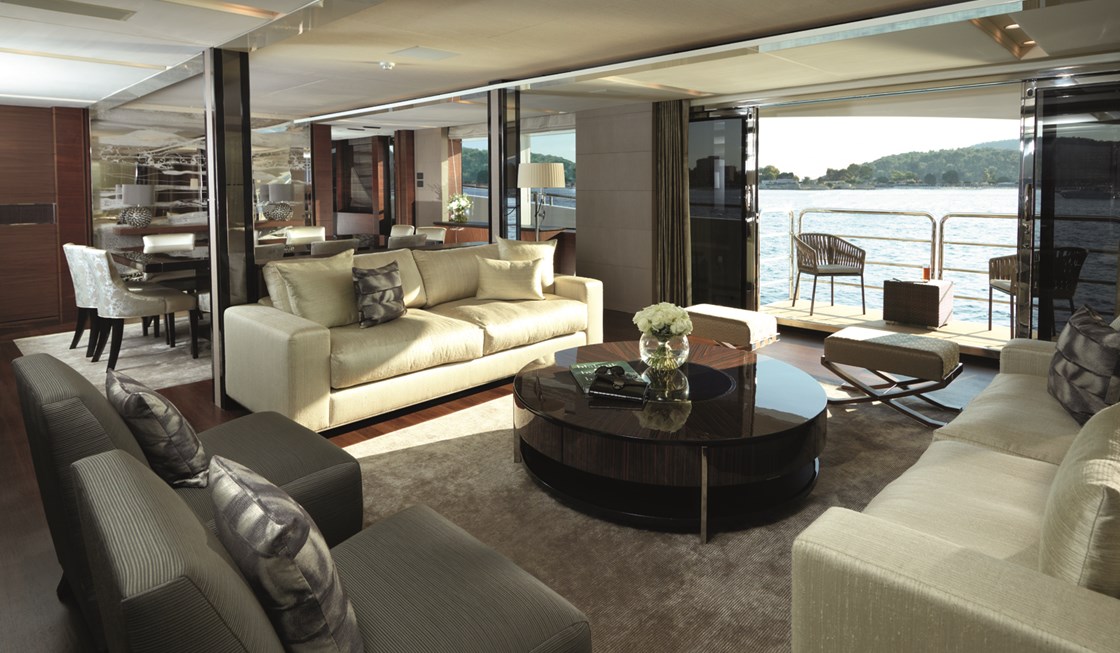 The brand new PRINCESS 40M can comfortably sleep up to 12 charter guests in the stylish and contemporary interiors, superbly designed by Mark Berryman. She offers 6 beautifully appointed and spacious en-suite cabins, including a gorgeous full-beam master stateroom on the bridge deck aft, boasting a king size bed, sofa, study space, Spa Pool, as well as a private deck.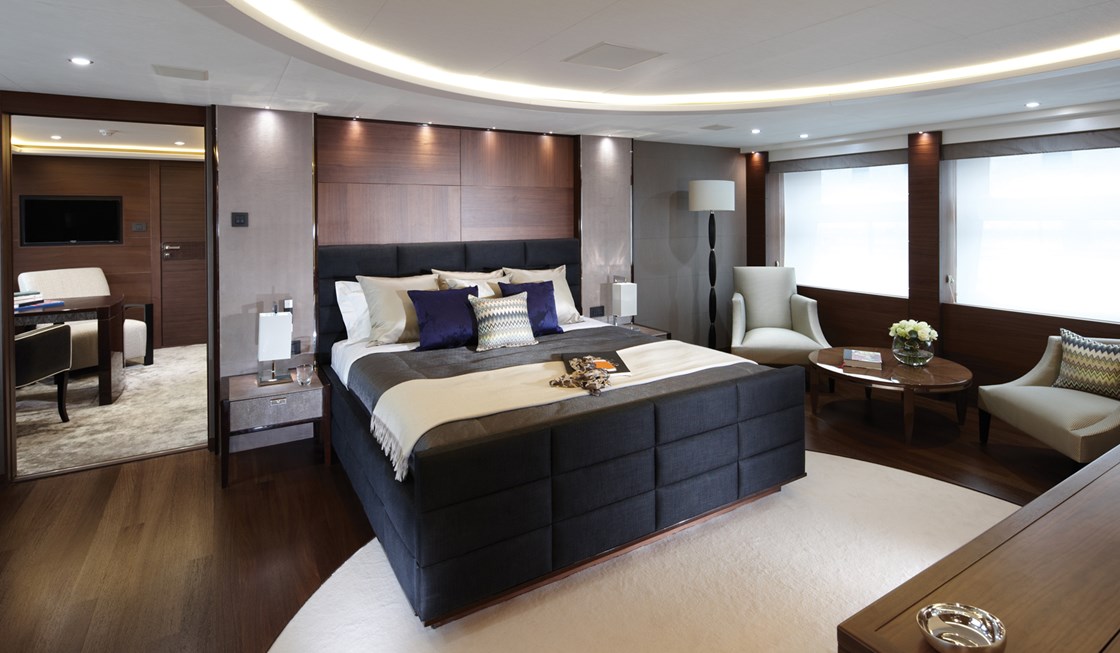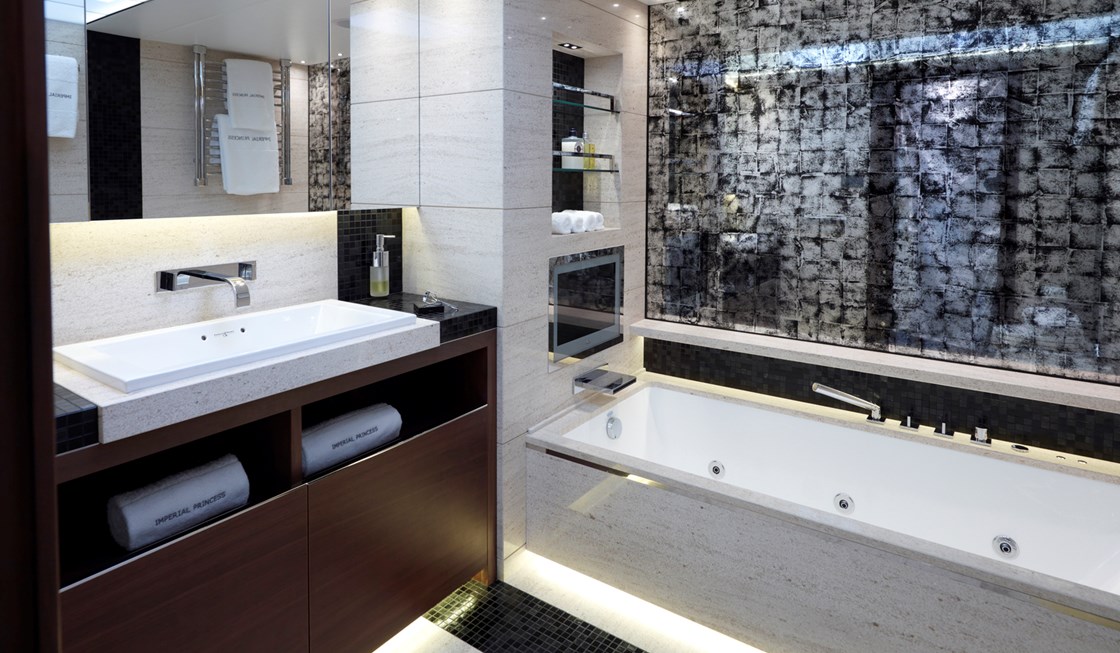 The main deck of the PRINCESS 40M offers a shaded entertaining and seating area, followed by an extended swim platform, hosting a large garage full of fantastic water toys. Moreover, an ample and breath-taking sundeck provides guests with sun or shade, thanks to a retractable roof top, alfresco dining, sun-pads, chaise lounges, wet bar, as well as an amazing Spa Pool tub.

---
*All Upon Availability.
*Restrictions may apply.
*Any additional services and fees will be charged extra.
---
For all our Yacht Charter customers we offer luxury and high end sport car chauffeuring to and from the pick-up and drop-off locations.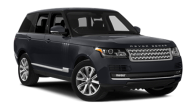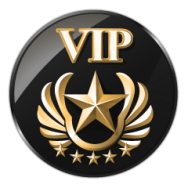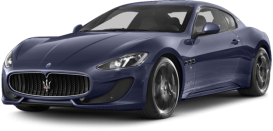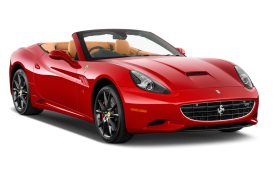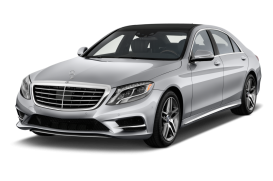 ---
Prices Include:
Fuel for trips across Limassol area
Luxury Transfer upon request
Coffees, Beverages and Soft Drinks
Snacks and Seasonal Fruit
Local Wines
Wi-Fi Access on Board
---
Available Upon Request:
Catering (Lunch - Dinner)
Champagne & other alcoholic drinks
Water Sports
Diving Instructor
DJ
Bartender
Photographer/Cameraman
Baby-Sitter
Flowers
Kids Entertainer
---
Optional:
PowerDive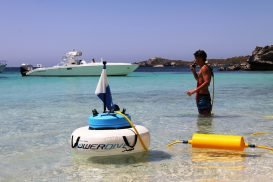 PowerDive was created for those who enjoy the simplicity of snorkeling and would like to experience the wonders of breathing underwater. PowerDive is a unique, patented shallow water diving system, bridging the gap between snorkeling and scuba diving.
PowerDive is safe and easy and does not require certification. Even if you have never snorkeled or have only basic swimming skills, Powerdiving is available for you.
For more details just ask us.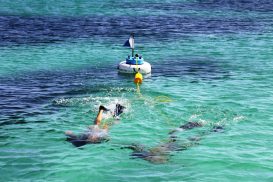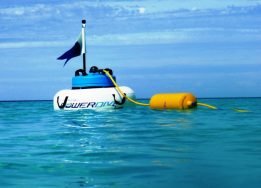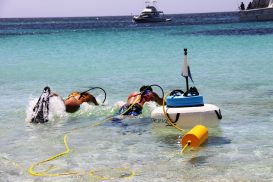 SEABOB F5 S
Irrepressible and Intense.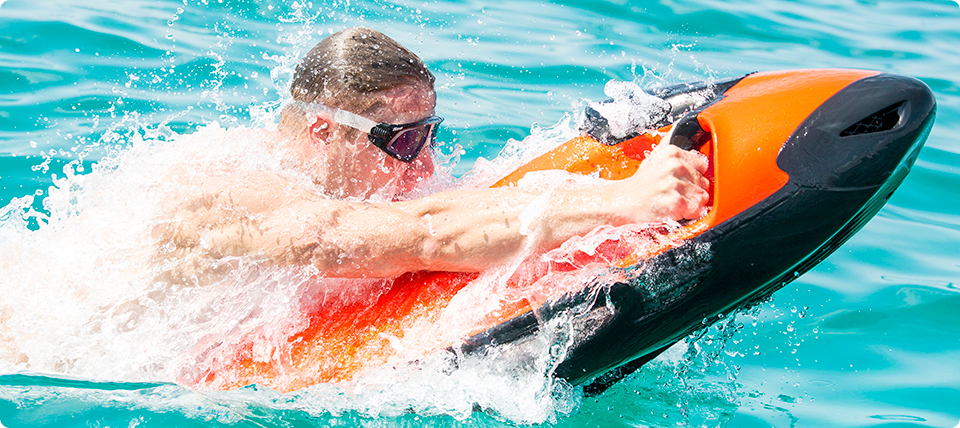 The SEABOB F5 S is the ultimate high-performance craft. Weighing just 35 kg, the vehicle possesses extremely good handling properties out of the water. Its driving performance is second to none. The SEABOB F5 S boasts an impressive propulsive force of 680 newtons. The E-Jet Power System is controlled in 6 power levels. The gears of the SEABOB F5 S allow you to glide along at a relaxed pace in a low gear or, for more ambitious high-speed driving, switch up to 6th gear.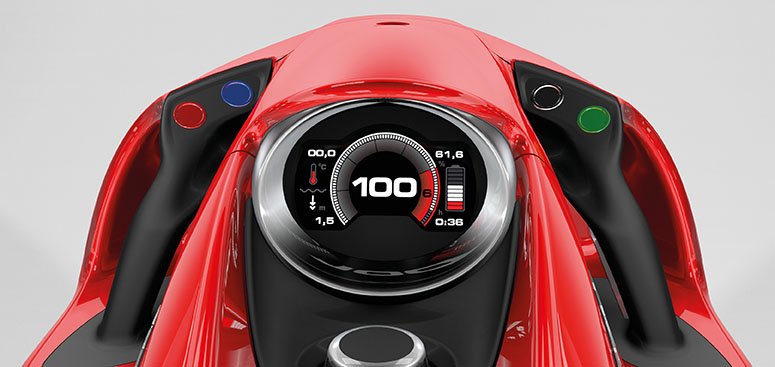 The craft has a highly sporty character and stands out in terms of its extraordinary dynamism. Its sporty appearance is emphasized by elements in a matt chrome design. The SEABOB F5 S is at home in the sea. Its high degree of maneuverability also makes it ideally suited for use in larger pool complexes.
For more details just ask us.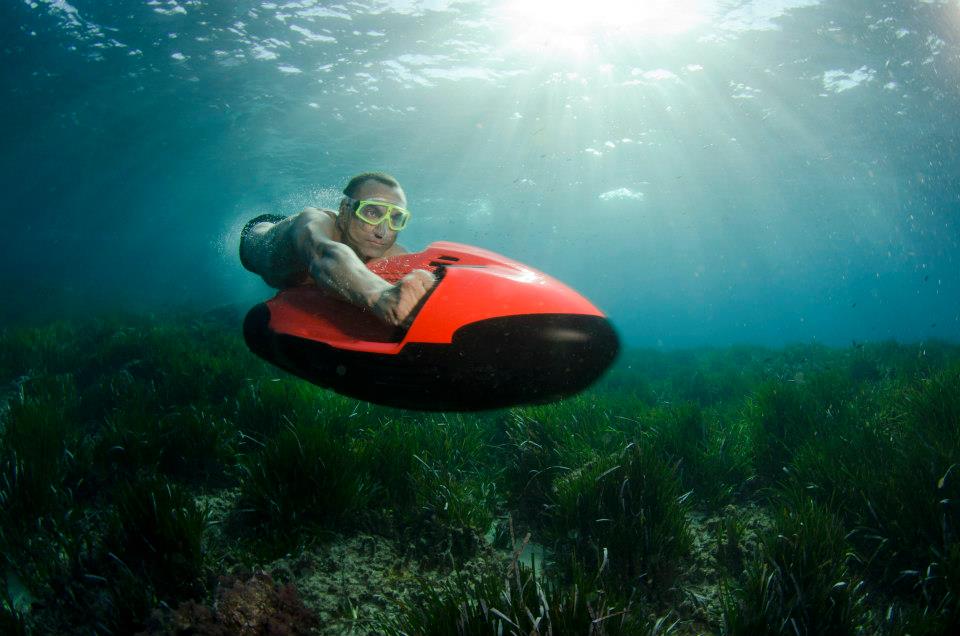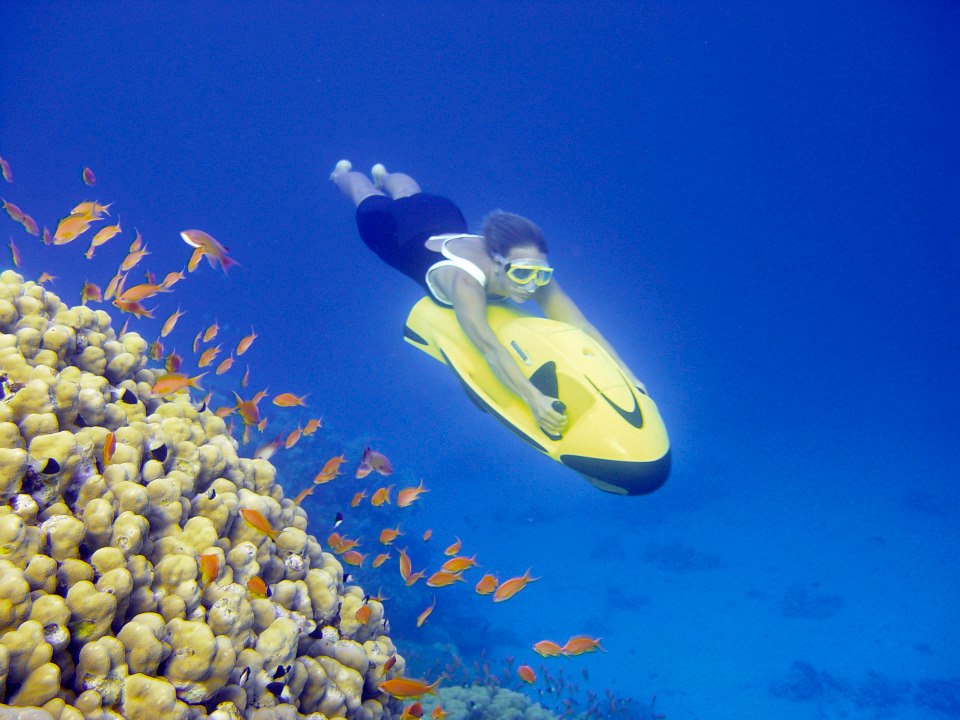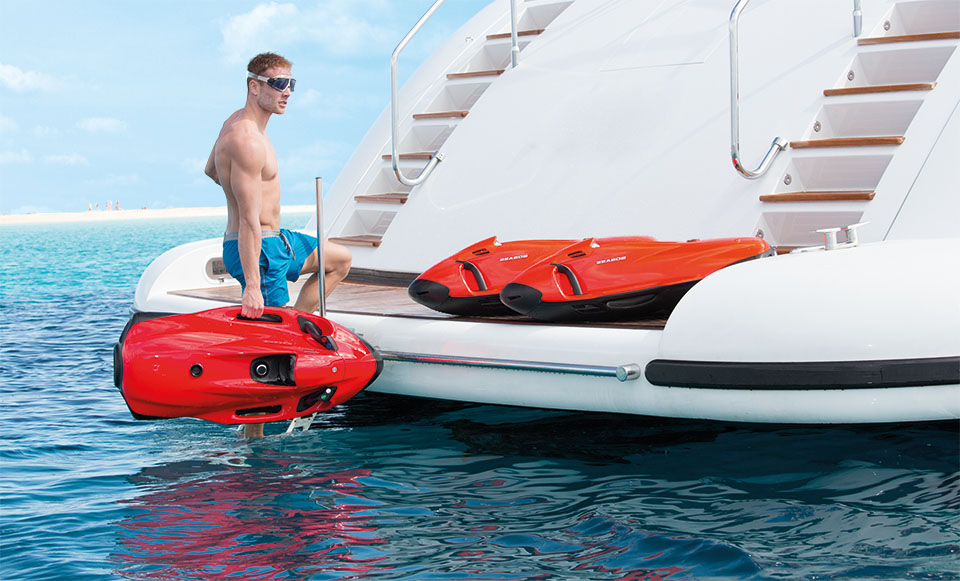 ---
+ More
3,000 - 150,000 Extras Apply
REQUEST