---
INFORMATION
Exploring Outdoor S.r.l. is the first professional Italian organization which introduced Bungee Jumping in Italy. It all started in 1993 and by the year 1994 we had already opened the 1st permanent Bungee Center in Italy with more than 3.000 jumps in just one season.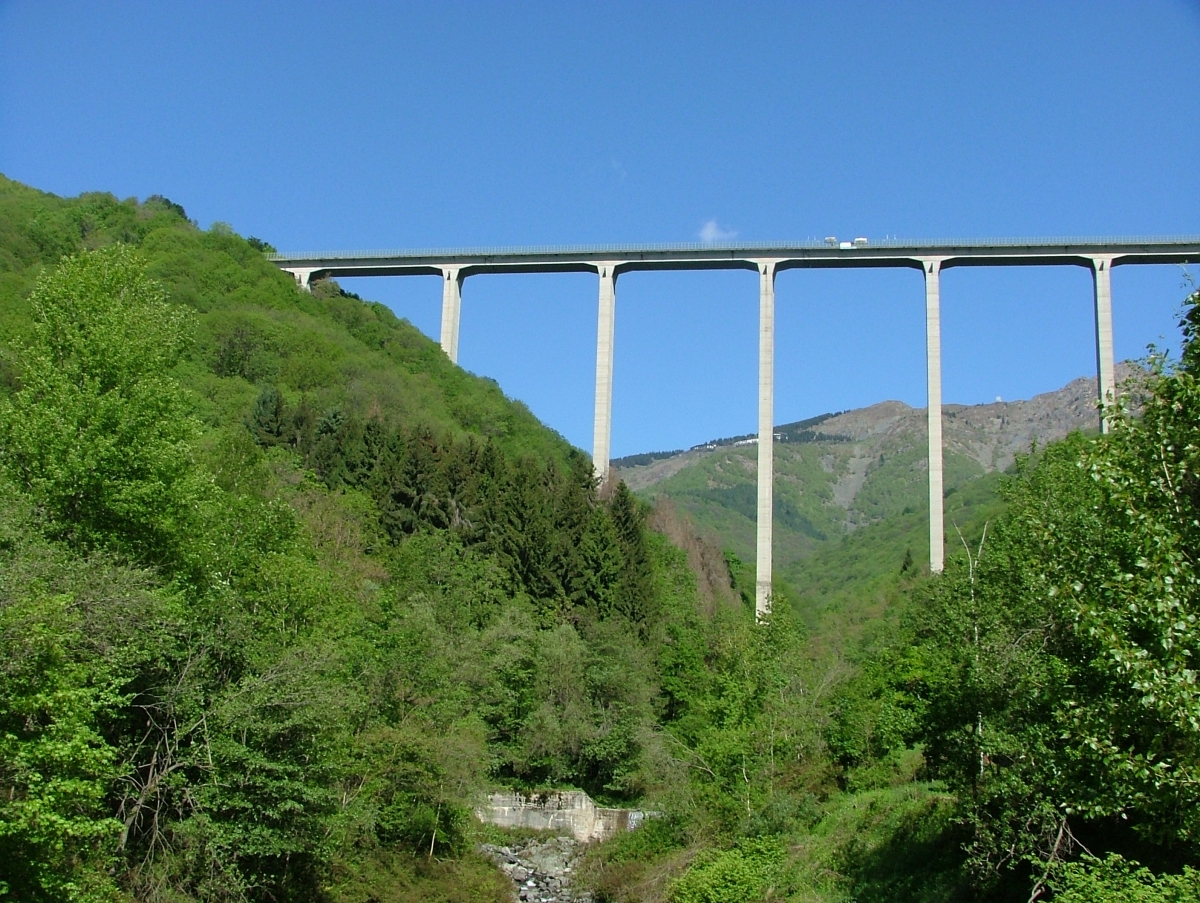 In the heart of Biellese Alps, between Milan and Turin, in the Veglio-Mosso area, the Colossus Bridge is one of the oldest fixed objects for Bungee Jumping in Italy and standing still, seducing many of the visitors.
If an ordinary day, a mailman delivers a package containing a piece of rope, you will realize that this would remind you not only of your achievement in the Colossus Bridge but, even more, the feelings and excitement of that day. After all, you are not jumping every day from an elevation of 152 m/499 ft high bridge!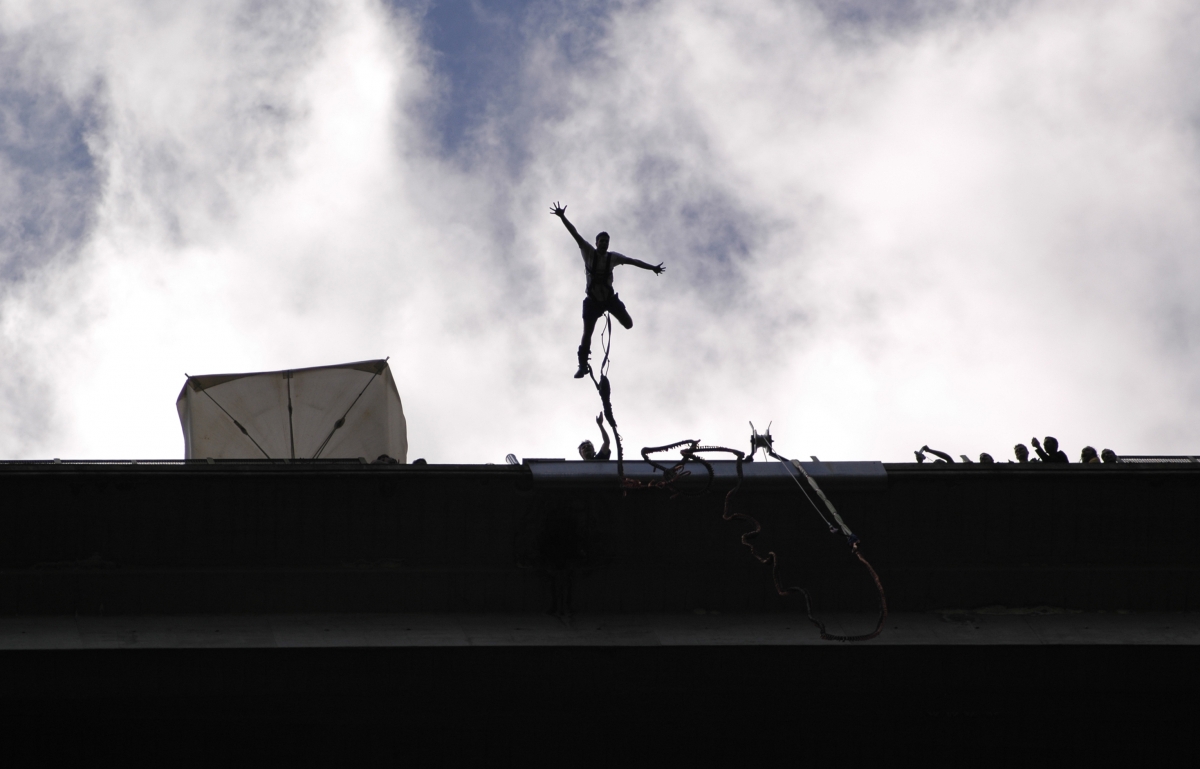 The Colossus Bridge, in Veglio-Mosso location, in the Piedmont region, has become a classic bungee spot for the fans, attracting also many aspirants. Counting more than a decade of experience, the training center of the area guarantees, in totally safety and an unforgettable experience! Although its height makes the bridge among the hottest spots for bungee jumping, it is not addressed only to adrenaline junkies and skilled fans but also beginners. The Jump from Ponte Colossus, in the middle of a breathtaking landscape, can only be an impressive and unforgettable memory!
---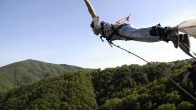 Bungee Jumping, Veglio-Mosso
/
Italy, Piedmont, Veglio-Mosso
The reservation is required to jump, if you don't book you won't be able to jump (the organization of jumping doesn't include jumps not booked). Please check the calendar to choose a jump date.
Some information for the jump:
-Reservations, with payment, end up on Friday morning at 12.00 pm before the date of jump. We'll not accept further bookings.
-A prepayment of all price of jump (€100 per person) is necessary by Paypal or swift bank. Normally about 7 days before the date.
-When we'll confirm the reservation we'll indicate the time of check-in. The time of check in is obligatory and you must to be at the reception or you can't jump.
-Limit weight: min 45 kg max 120 kg (remember we'll weight you the day of jump). Minors can jump with parent's authorization (that we'll send you by mail confirmation).
- When you'll arrive at the reception you'll start the registration and after that you can go to jump.
-We do only single jumps and not tandem jumps (about back flip jumps, you could ask our jumps manager the day of the jump).
-Video shooting costs €20 (dvd) and €30 (sd card), those are 2 different type of video that you can choose directly at our reception, the day of the jump.
-Usually the activity lasts about 1.5/2 hours from check in time.
-Group Special Fares: For minimum 7 jumpers group we allow 1 jump free (instead of € 700 the group pays just € 600). The offer is valid also for multiples of 7 people. We don't have special military discounts.
Sales & Terms conditions: 
1. Weather
RAIN or SHINE! We are open in all weather conditions
2. Cancellations
If you cancel your reservation after 12:00 a.m. of Thursday before the date of your jump or if you don't come at the Reception or if you decide not to jump the day reserved, the total amount paid will be lost.
If you cancel your reservation up to 7 days before the date of your jump, we'll refund a 30% of total amount paid.
If you cancel your reservation up 15 days before the the date of your jump, we'll refund a 50% of total amount paid.
If you cancel your reservation more than 15 days before the the date of your jump, we'll refund the total amount paid.
3. Refunds
Handling charges necessary for the repayment will be deducted from the amount to repay.
4. Change of date for jump
You can change your date for jump until 15 days before the date reserved, otherwise we'll apply the rules of cancellations.
5. Cancellation date of opening
Calendar could change. Bungee.it will communicate the changes and will offer a new date for jump.
Dates marked in yellow in our online Calendar will be definitively confirmed only if there is a minimum of 10 jumps booked.
In case of cancellation of scheduled jump dates, BUNGEE.IT will refund the entire amount (except for services already provided) or well offer a new date for jump.
+ More
2nd jump €80 with Card or Jump Certificate / €70 if done the same day / Night jump €120
REQUEST